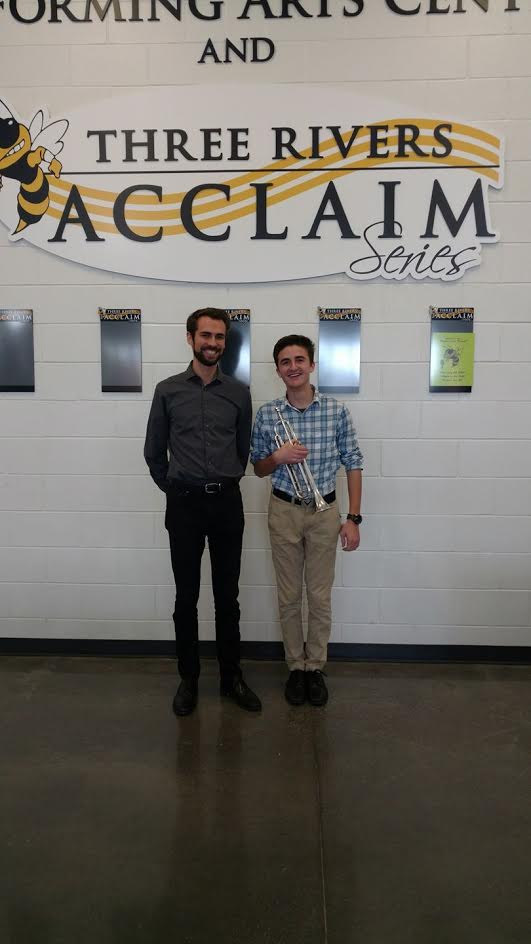 SOPHOMORE JAZZ STUDENT
Recently, sophomore Garrett Leicht performed with the OMEA District XIV Honor Jazz band, comprised of the best jazz students from around Cincinnati. Garrett auditioned and was selected for the solo chair.
Click HERE to watch a video of Garrett performing a solo on "My Funny Valentine" with this all star group.

This is a very big accomplishment for Garrett and a great representation of Three Rivers' Jazz Program at the regional level!