Three Rivers Elementary School
Three Rivers Elementary School
56 Cooper Ave., Cleves, OH 45002
P: (513) 467-3210 | Attendance: (513) 824-7440 or absent-es@trlsd.org | F: (513) 467-0053
Hours: 9:00 AM - 3:30 PM
Click HERE to read Principal Biedenbach's January 2020 Newsletter
*click on staff for email addresses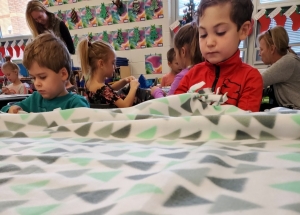 Posted on: December 13, 2019
As they prepare for the holiday season with their families and friends, students from Mrs. Reynolds' kindergarten classroom at Three Rivers Elementary spent some time tying knots of love for others they have never even met. My Very Own Blanket, an
read more …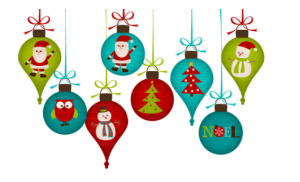 Posted on: November 1, 2019
Once again the Elementary and Middle School PTO is proud to sponsor the "Giving Tree" for our holiday project. This is an organization started many years ago that provides gifts to needy children in the Three Rivers area. If your
read more …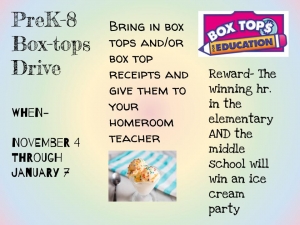 Posted on: October 31, 2019
November 4th through January 7th, Taylor Middle School and Three Rivers Elementary will be collecting Box Tops. The winning class will receive an ice cream party.
read more …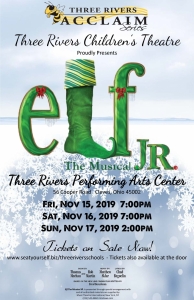 Posted on: October 28, 2019
Tickets are now on sale for the Three Rivers Children's Theatre's presentation of Elf Jr. Showtimes: Friday, November 15, 2019 - 7:00 pm Saturday, November 16, 2019 - 7:00 pm Sunday, November 17, 2019 - 2:00 pm To purchase tickets, visit:
read more …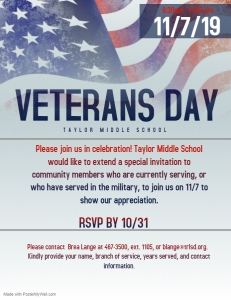 Posted on: October 22, 2019
Please join us on November 7th as we show our appreciation for all who are currently serving, or who have served, in the military for the annual Three Rivers Veterans Day Ceremony.
read more …