close
Three Rivers Elementary Kindergarten Registration is NOW open online. Visit Three Rivers Elementary on this site to access registration information or get started HERE.
Three Rivers Elementary School
Three Rivers Elementary School
56 Cooper Ave., Cleves, OH 45002
P: (513) 467-3210 | Attendance: (513) 824-7440 or absent-es@trlsd.org | F: (513) 467-0053
Hours: 9:00 AM - 3:30 PM
*click on staff for email addresses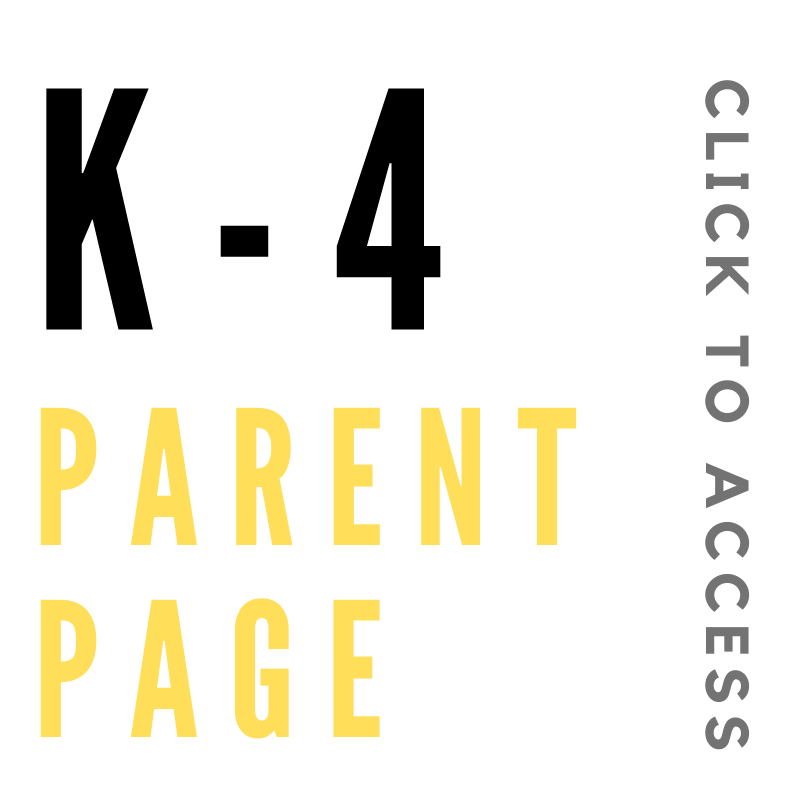 Posted on: February 18, 2021
During the February 9th Three Rivers Board of Education Meeting, the Three Rivers St. Joseph's Knights of Columbus presented a check for $3,054.00 to the School District. Member, Don Larrick, who is also a former Principal for the Three Rivers District began
read more …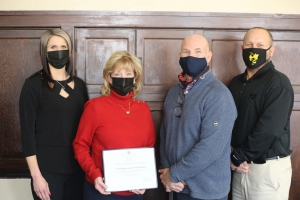 Posted on: February 5, 2021
AUDITOR OF THE STATE AWARD RECIPIENT Cleves, OH. - A recent financial audit of Three Rivers Local School District by the Auditor of the State's Office has returned a clean audit report. Alice Gundler, District Treasurer, was recently
read more …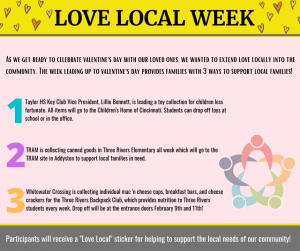 Posted on: February 5, 2021
As we get ready to celebrate valentine's day with our loved ones, we wanted to extend love locally into the community. The week leading up to valentine's day provides families with 3 ways to support local families!
read more …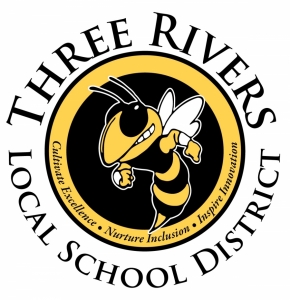 Posted on: February 3, 2021
Three Rivers staff are scheduled to receive the COVID-19 vaccine on Friday, February 12th; one step closer to five days a week of in-person learning, we hope! Many people who have previously received the vaccine have reported severe arm pain and feeling ill
read more …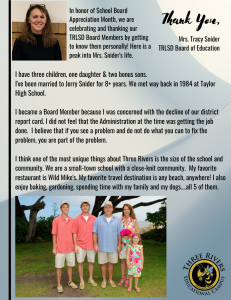 Posted on: January 11, 2021
January is School Board Recognition Month. At Three Rivers, we thank five dedicated Board Members for the important role they play in the schools and community. Today we highlight Board Member, Mrs. Tracy Snider, for her service on the Three Rivers
read more …