Three Rivers Elementary School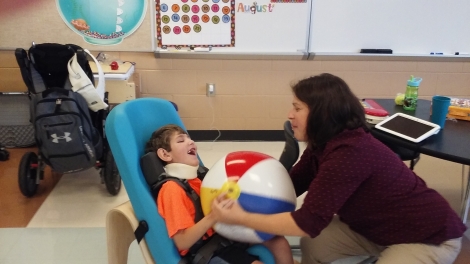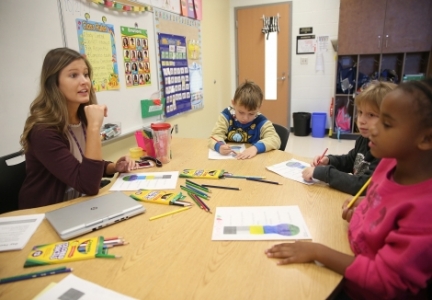 Three Rivers Elementary School
56 Cooper Ave. ♦ Cleves, OH 45002
School Hours 7:45 am - 2:45 pm
513.467.3210
Fax 513.467.0053
Attendance Line 513.824.7440
Click HERE to read Principal Biedenbach's Fall Quarterly Newsletter.
Follow us on Twitter:
@MrBiedenbach
@3Rivers_Elem
Posted on: January 18, 2018
7th Annual Mattress Sale Fundraiser!! Sunday, February 25 The Taylor High School "Business Professionals of America" program will be sponsoring their seventh annual mattress sale on Sunday, February 25. This has been a very
read more …
Posted on: January 16, 2018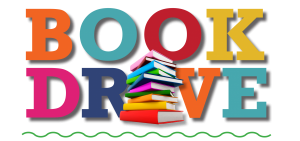 Posted on: January 12, 2018
Destination Imagination Service Project - Book Drive
January 22-26
Donate gently used books to help children in our community. Please turn in your book donation to your teacher this week!
The winning grade level will receive an extra recess outside!
read more …
Posted on: January 9, 2018
NEW DROP OFF OPTION FOR COLD WEATHER DELAYS: Parents/Guardians,We want to thank you for your patience during last week's two-hour delays. The decision to change normal school hours is never easy and is certainly
read more …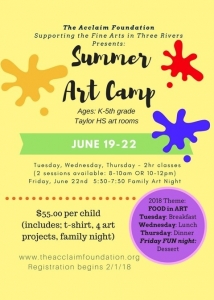 Posted on: January 3, 2018
The Acclaim Foundation Supporting the Fine Arts in Three Rivers Presents: Summer Art Camp 2018 for ages K-5th grade.
read more …