Side Menu Ends, main content for this page begins
Back to Side Menu (includes search)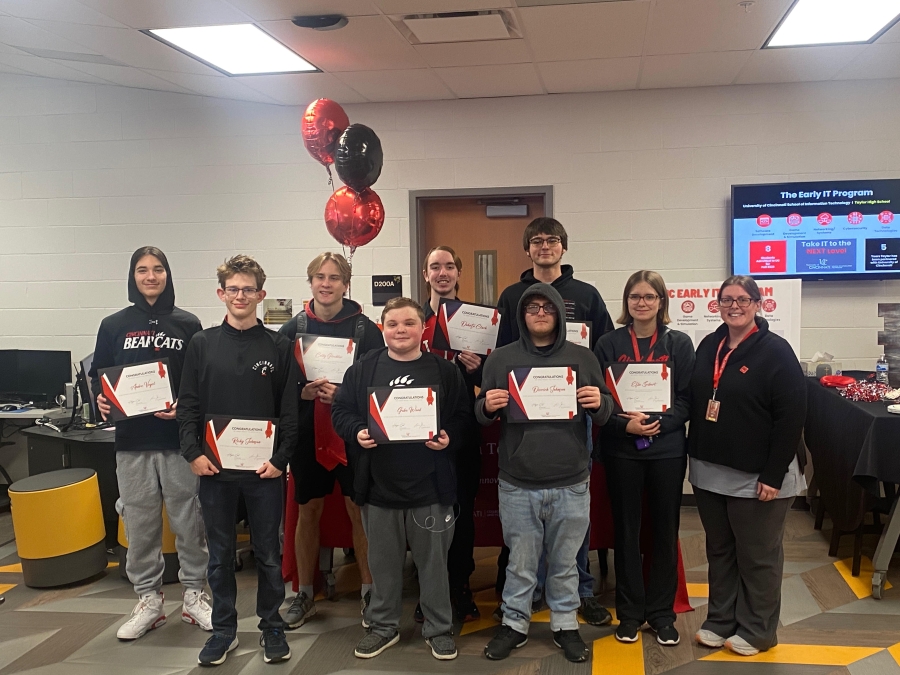 UC Early IT Program at THS
Posted on: January 26, 2023
Blog Entry Synopsis Begin
The UC Early IT program at THS is so proud to have 8 seniors accepted into the degree of Information Technology or Cyber Security at the University of Cincinnati. This is the largest class to have completed the program since it was first offered 5
Blog Entry Synopsis End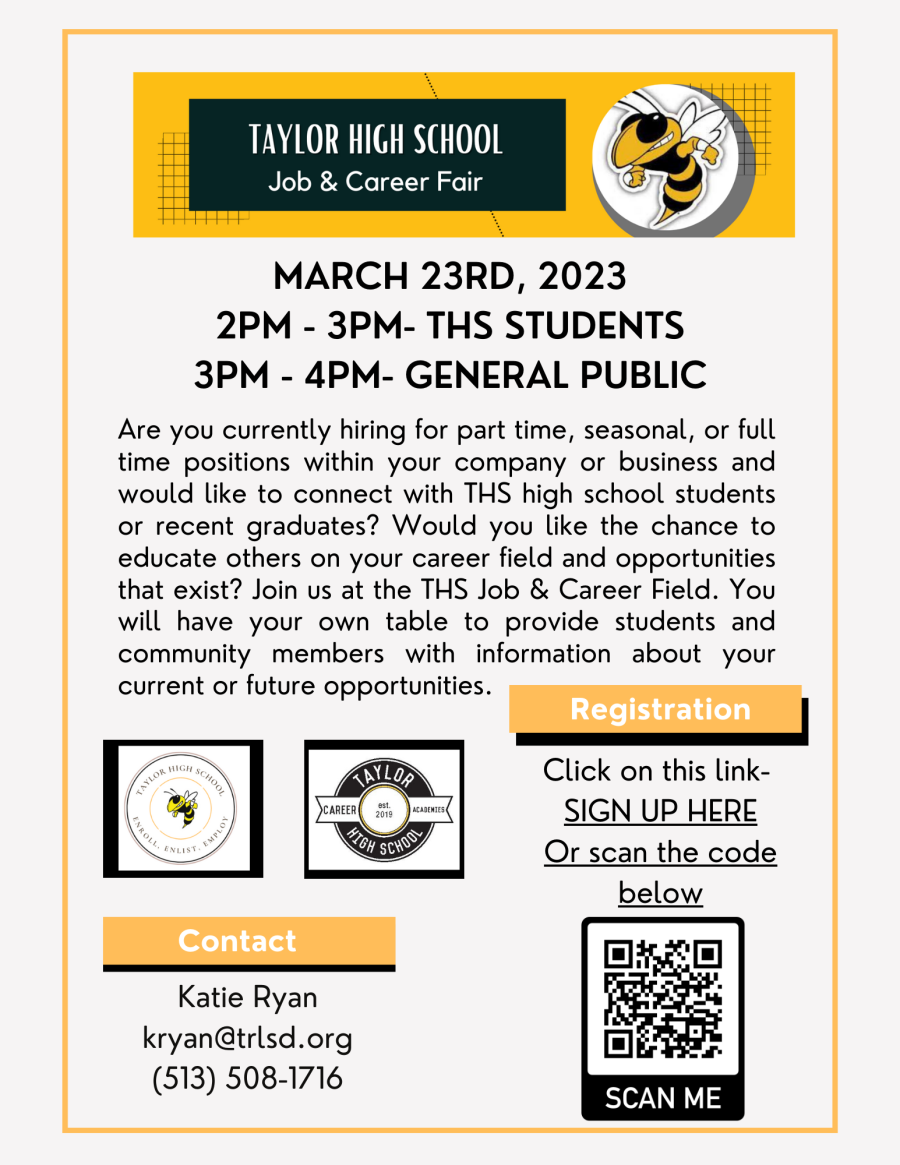 THS Job & Career Fair
Posted on: January 23, 2023
Blog Entry Synopsis Begin
Please consider joining us on March 23, 2023, for Taylor High School's Job and Career Fair.
Blog Entry Synopsis End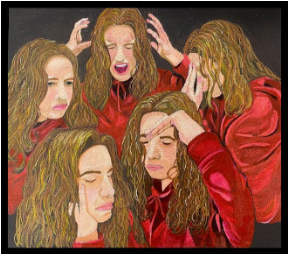 Scholastic Art Award Recipients
Posted on: January 23, 2023
Blog Entry Synopsis Begin
Congratulations are in order for a group of Taylor High School student artists. Scholastics is the largest high school visual art competition in the United States. Teens in grades 7-12 (ages 13 and up) apply to 29 categories of art and writing.
Blog Entry Synopsis End