Side Menu Begins
Side Menu Ends, main content for this page begins
About Three Rivers Local School District
General Information
The Three Rivers Local School District, an excellent learning community of approximately 2,200 students, is located in the Southwestern corner of Ohio along the Ohio River. We provide a pathway to excellence for students pre-k through 12th grade in a safe, environmentally friendly, state-of-the-art facility. We are proud to be one of a few districts to receive the prestigious Auditor of State Award for achieving fiscal responsibility.
Visitor Registration
All visitors must check in, at the Elementary or Middle School/High School Office, and be prepared to present proper identification. A visitor's I.D. will be issued and must be displayed by the individual while present on school property. The visitor I.D. is to be returned upon leaving the school grounds. All visitors must sign out. Visitors will not be permitted to loiter on the school campus or in school buildings.
Parents are to schedule conferences in advance at times convenient for both teacher and parents. Typically, conferences will be scheduled at such times that do not interrupt or interfere with a teacher's class.
Students are not permitted to have visitors at any time during the school day unless permission is given in advance by the administration. All visitors are subject to the above procedures and must follow Three Rivers Local School District's code of conduct and dress code.
Our Schools
Three Rivers Local School District has an educational campus which houses our three schools. The Three Rivers Educational Campus is located at 56 Cooper Ave. in Cleves, Ohio.
Taylor High School in the Three Rivers Educational Campus instructs students in grades 9 through 12. We provide a pathway to excellence "tailored" to each individual student; providing advanced placement, vocational and virtual school options. Our award winning fine arts program distinguishes us within the community. Boys and girls athletics offer a number of sports, competing in the Cincinnati Hills League, CHL. Our smaller student population allows for individual attention, access to staff and opportunities to participate in clubs and activities of interest as they develop into young men and women.
Taylor Middle School in the Three Rivers Educational Campus instructs students in grades 5 through 8. Our vision is to create a collaborative learning environment, striving to inspire and empower students to become responsible life-long learners.
Three Rivers Elementary School in the Three Rivers Educational Campus teaches students preschool through 4th grade. We provide a pathway to excellence through an enriched curriculum that is customized to the individual student's learning ability, allowing our young students to excel. Our programs and enrichment allow students opportunities to develop specialized skills in science, math, reading, and social studies. Our small student population creates a friendly, caring, and safe atmosphere for your young student.
The District is also an affiliate of the Great Oaks Institute of Technology and Career Development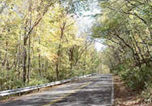 Enrollment
Students enrolled in our schools are residents of the Addyston, Cleves, North Bend and adjoining unincorporated areas in Miami Township. Three Rivers Local School District includes all of Miami Township. The current enrollment is approximately 2,300 students.
Location and Transportation
The District is approximately fifteen miles from Fountain Square in Cincinnati. It borders the corporation line of Cincinnati on US 50 (along the Ohio River) and is in the extreme southwest corner of the state.
Interstate 275 provides convenient access to the greater Cincinnati Airport, 1-75 north and south, Ronald Reagan Highway and 1-74 east and west in Hamilton County.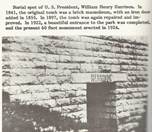 History
North Bend has a noteworthy historical background, being the home of President William Henry Harrison and the birthplace of his grandson, President Benjamin Harrison. President Harrison's memorial and tomb overlooks the Ohio River.
Congress Green Cemetery is the final resting place of many of the early settlers in the region including John Cleves Symmes.
The "Three Rivers" after which the district is named are the Ohio River, the Great Miami and the Whitewater River. Because the nearby Ohio River makes a spectacular north bend in the river, the first settlers named the community "North Bend."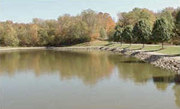 Parks
There are two Hamilton County Parks in the Three Rivers District: Shawnee Lookout Park and Mitchell Memorial Forest. We also have several golf courses: the Neuman Golf Course, Shawnee Lookout Park Golf Course, and a Jack Nicklaus Golf Course located in Aston Oaks.
Miami Township also recently built a new park behind the School District off of North Miami Ave., called Miami Township West Community Park. The Park is open to the public. Many youth sports play soccer, t-ball, and baseball games in the park.
Industry
We are fortunate to be located in an industrial community. Lustran Polymers, Marathon/Ashland Petroleum, Agrium, Owens-Corning, Reis Trucking, Consolidated Grain, Dupont, Duke Energy, and Miami Fort Power Station are some of the businesses located in the District.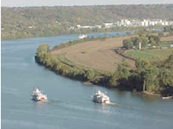 Non-Public Schools
There are no non-public schools in the Three Rivers district. Elementary students are transported to Our Lady of Visitation, St. Bernard, St. Jude and St. Aloysius-on-the-Ohio elementary schools.