Side Menu Ends, main content for this page begins
Back to Side Menu (includes search)
Blog Entries - May 2021
Open Enrollment for 2021-2022 School Year
Blog Entry Synopsis Begin
Open Enrollment for 2021-2022 school year Open Enrollment Policy outlines the guidelines for applying and acceptance under open enrollment. Open Enrollment Application – the four (4) page application must be completed and signed for each student
Blog Entry Synopsis End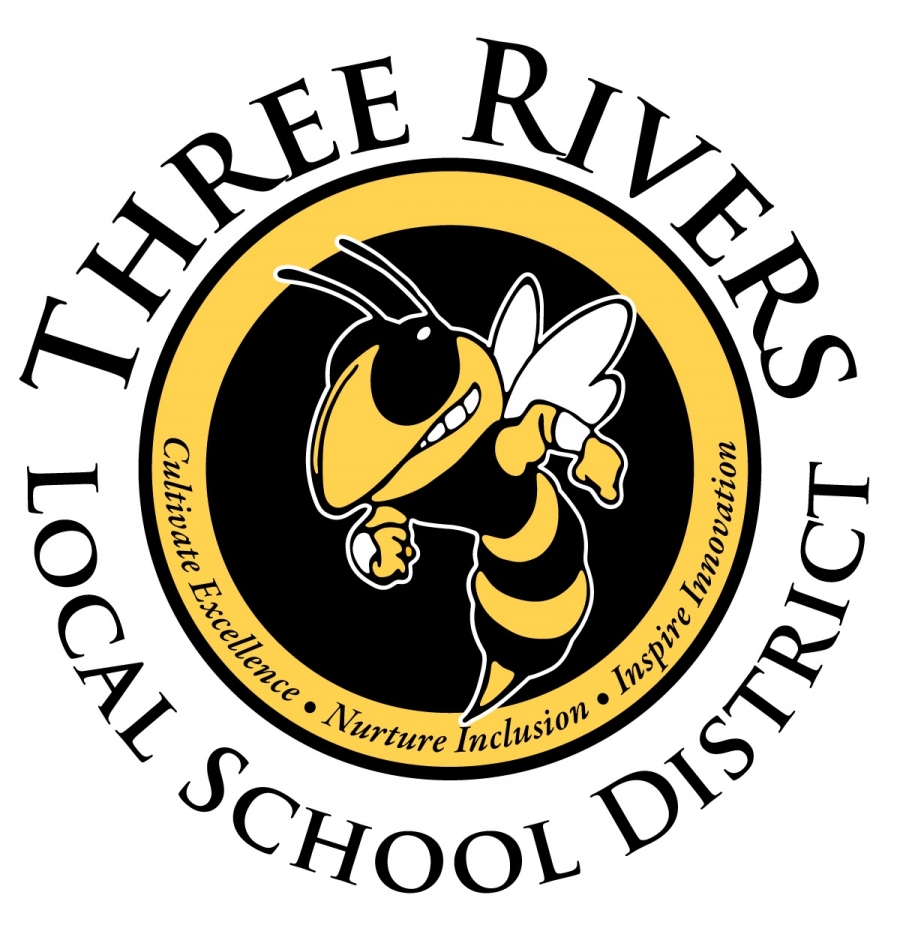 Summer Office Hours
Blog Entry Synopsis Begin
We hope that all of our families enjoy their summer break together and find time to relax and recharge for next school year. Please know that the school offices are still open to serve our community. If you need our assistance, all school offices will be open
Blog Entry Synopsis End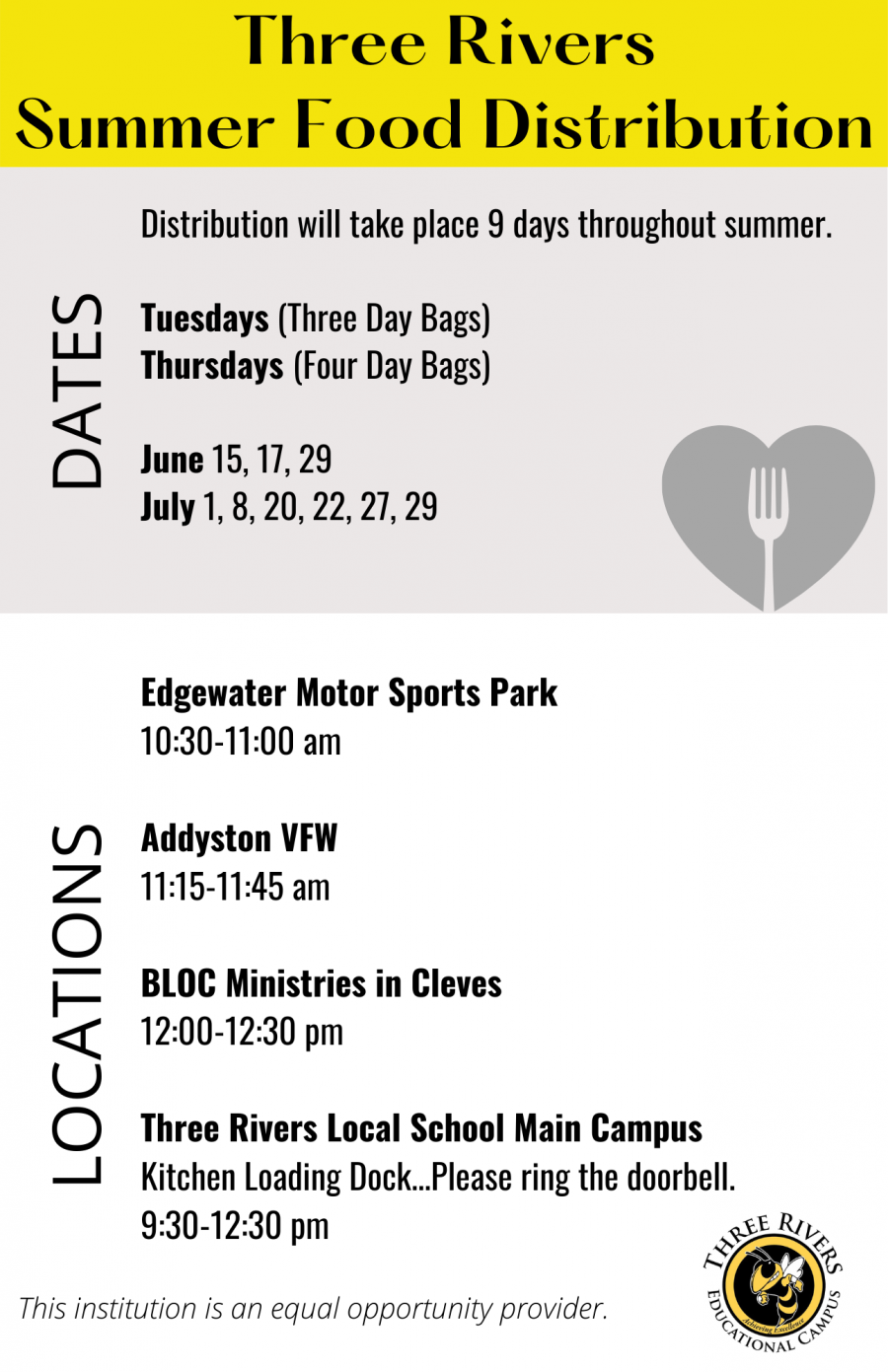 Summer Food Distribution
Blog Entry Synopsis Begin
Three Rivers Food Service will be distributing food nine days throughout the summer months. We encourage Three Rivers families to utilize this free option. If you have any questions, please email Director of Food Service, Marlinda Updegrove at mupdegrove@trlsd.org
Blog Entry Synopsis End
Emergency Broadband Benefit
Blog Entry Synopsis Begin
The FCC has launched a temporary program to help families and households struggling to afford internet service during the COVID-19 pandemic. The Emergency Broadband Benefit provides a discount of up to $50 per month toward broadband service for
Blog Entry Synopsis End
Power Plant Meeting
Blog Entry Synopsis Begin
The Three Rivers Community Advisory Network (TR CAN) is designed to serve as a sounding board for issues and concerns impacting the Three Rivers school system and community. TR CAN is open to anyone who works, lives, or owns a business within the Three Rivers
Blog Entry Synopsis End
Brave Girl Leadership Retreat
Blog Entry Synopsis Begin
Calling all THS girls grades 9 - 12 for the 21-22 school year! This past year has made it very hard to be involved or get some leadership experience to put on that resume. Many of us have felt disconnected and bored with all events cancelled or
Blog Entry Synopsis End
Student Heads to Nationals for Welding!
Blog Entry Synopsis Begin
We are very proud to announce that Tyler Lay, Taylor High school and Diamond Oaks Welding student, won 1st place in the welding competition at The SkillsUSA Ohio State Championships.
Tyler will compete in June at the Nationals in Atlanta, Georgia against 50 of the best high school welders in the country.
Blog Entry Synopsis End
2021 Business Honor Roll Recognitions
Blog Entry Synopsis Begin
Every year, OSBA accepts recommendations from school districts to recognize outstanding local businesses. Once the recommendations are accepted, OSBA mails the district a personalized congratulations letter and recognition certificates to present to the
Blog Entry Synopsis End
Zion Hill Road Closure Announcement