Side Menu Ends, main content for this page begins
Back to Side Menu (includes search)
Youth Free Throw Championship
Posted on: January 8, 2019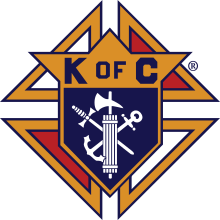 All boys and girls ages 9 to 14 are invited to participate in the St Joseph of the Three Rivers Local Competition of the 2019 Knights of Columbus Free Throw Championship. The competition will be held at the Saint Jude School Gym at 5940 Bridgetown Road on Saturday, January 19th starting at 6:00 pm.
The Knights of Columbus Free Throw Championship is sponsored annually, with winners progressing through local, district, and state competitions. Boys and girls compete in respective age divisions. All contestants are recognized for their participation in the event. Participants are required to furnish proof of age and written parental consent. For entry forms or additional information check with your school office or contact us by email at freethrow@stjosephkofc.org.
The Knights of Columbus is an international Catholic family fraternal service organization with over 1.8 million members in 15,000 local councils. Last year, Knights donated over 70 million volunteer hours and $170 million to charitable and benevolent causes, sponsoring projects to benefit their church, councils, communities, culture of life, families, and youth.