Side Menu Ends, main content for this page begins
Back to Side Menu (includes search)
Blog Entries - August 2021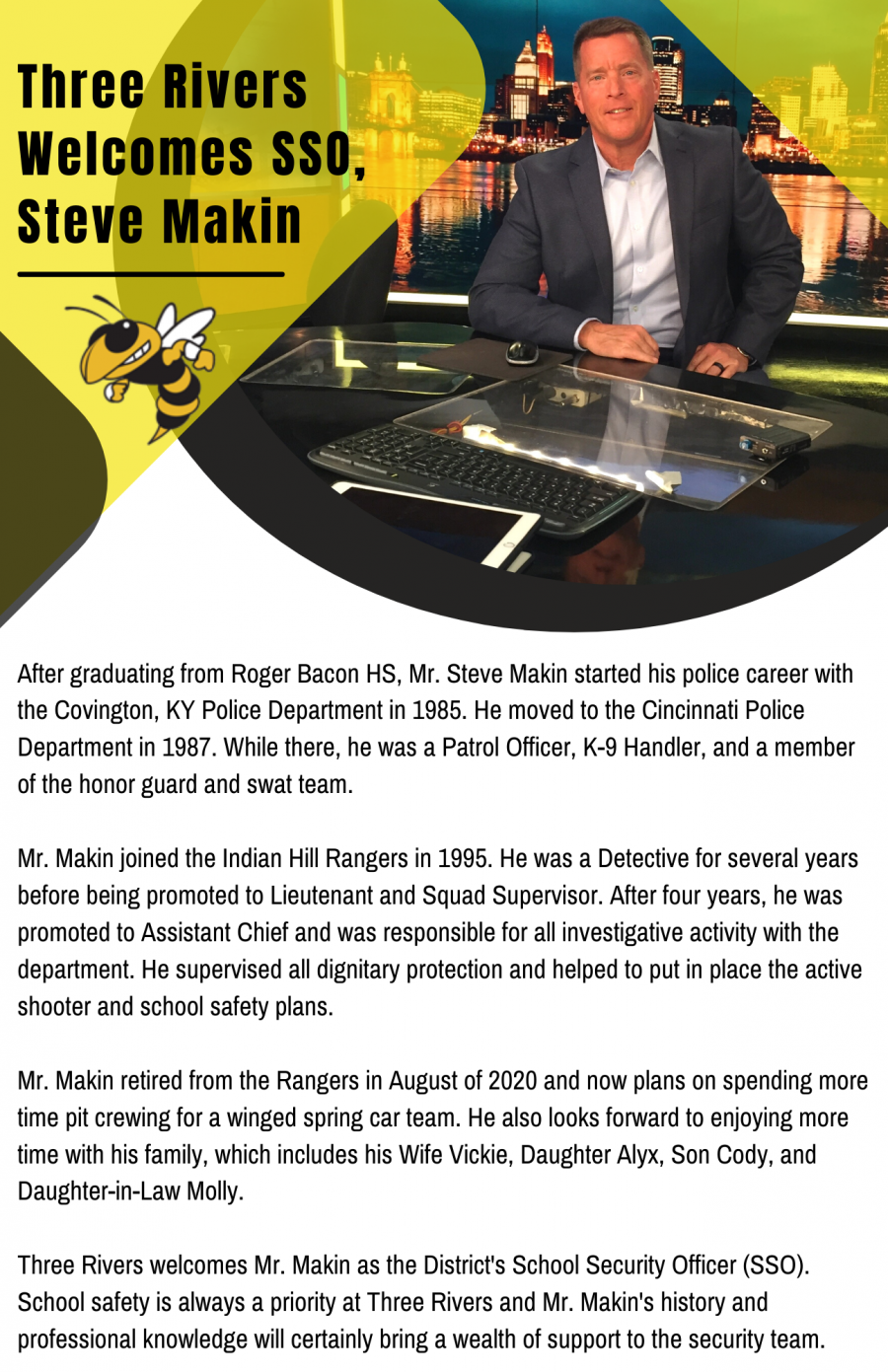 Three Rivers Welcomes SSO
Posted on: August 19, 2021
Blog Entry Synopsis Begin
Three Rivers welcomes Mr. Makin as the District's School Security Officer (SSO). School safety is always a priority at Three Rivers and Mr. Makin's history and professional knowledge will certainly bring a wealth of support to the security team.
Blog Entry Synopsis End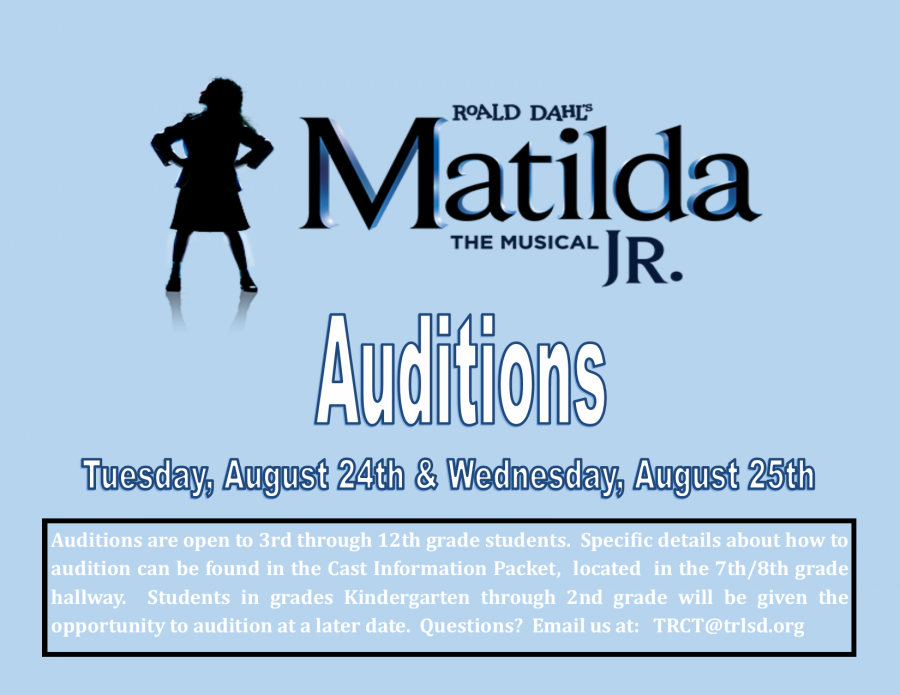 Matilda Jr. The Musical Auditions
Posted on: August 18, 2021
Blog Entry Synopsis Begin
IN ORDER TO AUDITION (you must be in grades 3-12) 1) fill out the attached application with student and parent/guardian signatures to bring to your audition 2) sign up for an audition time outside of Ms. Picchioni's door (5th-8th) or Ms.
Blog Entry Synopsis End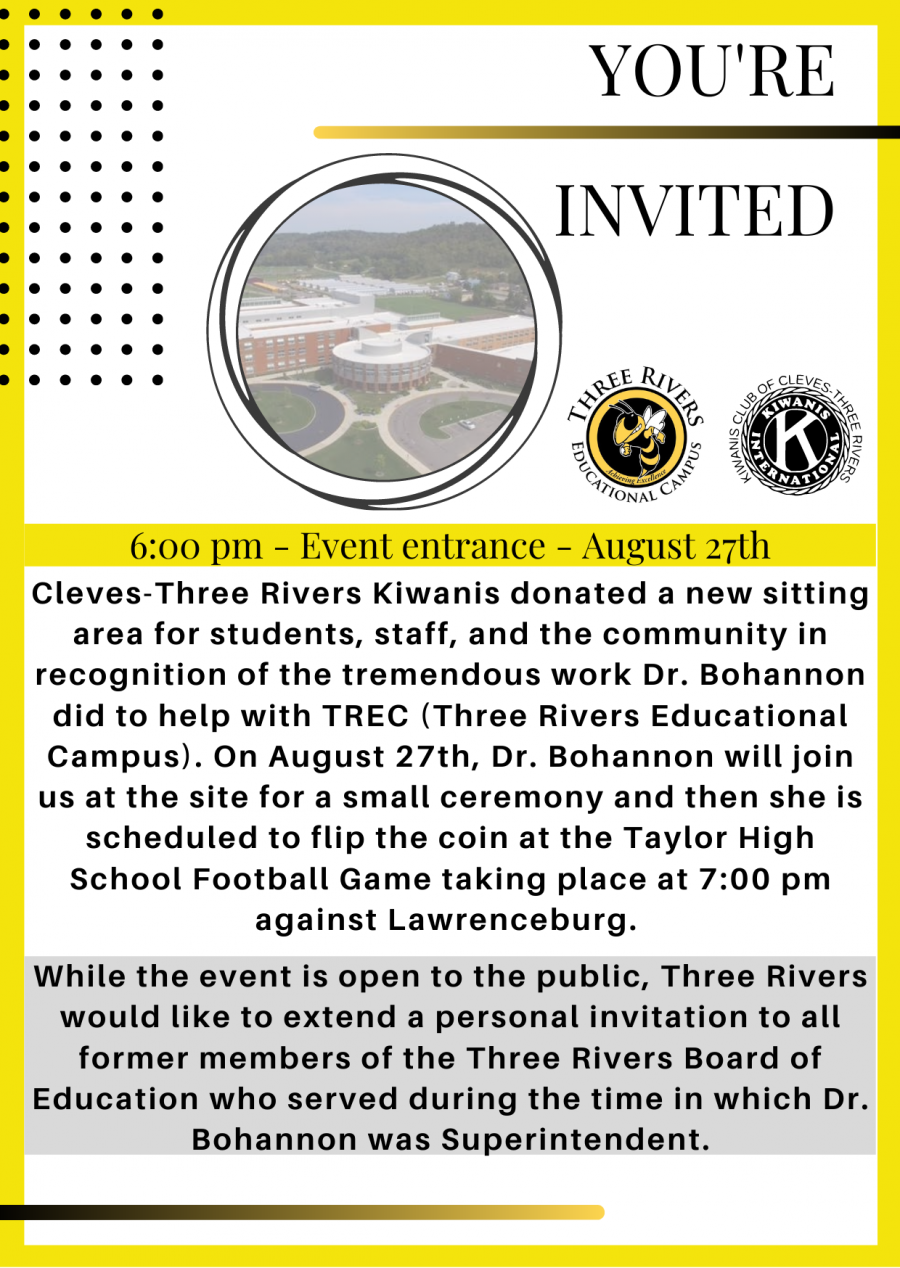 Recognizing Dr. Rhonda Bohannon
Posted on: August 13, 2021
Blog Entry Synopsis Begin
Cleves-Three Rivers Kiwanis donated a new sitting area for students, staff, and the community in recognition of the tremendous work Dr. Bohannon did to help with TREC (Three Rivers Educational Campus). On August 27th, Dr. Bohannon will join us at the site for
Blog Entry Synopsis End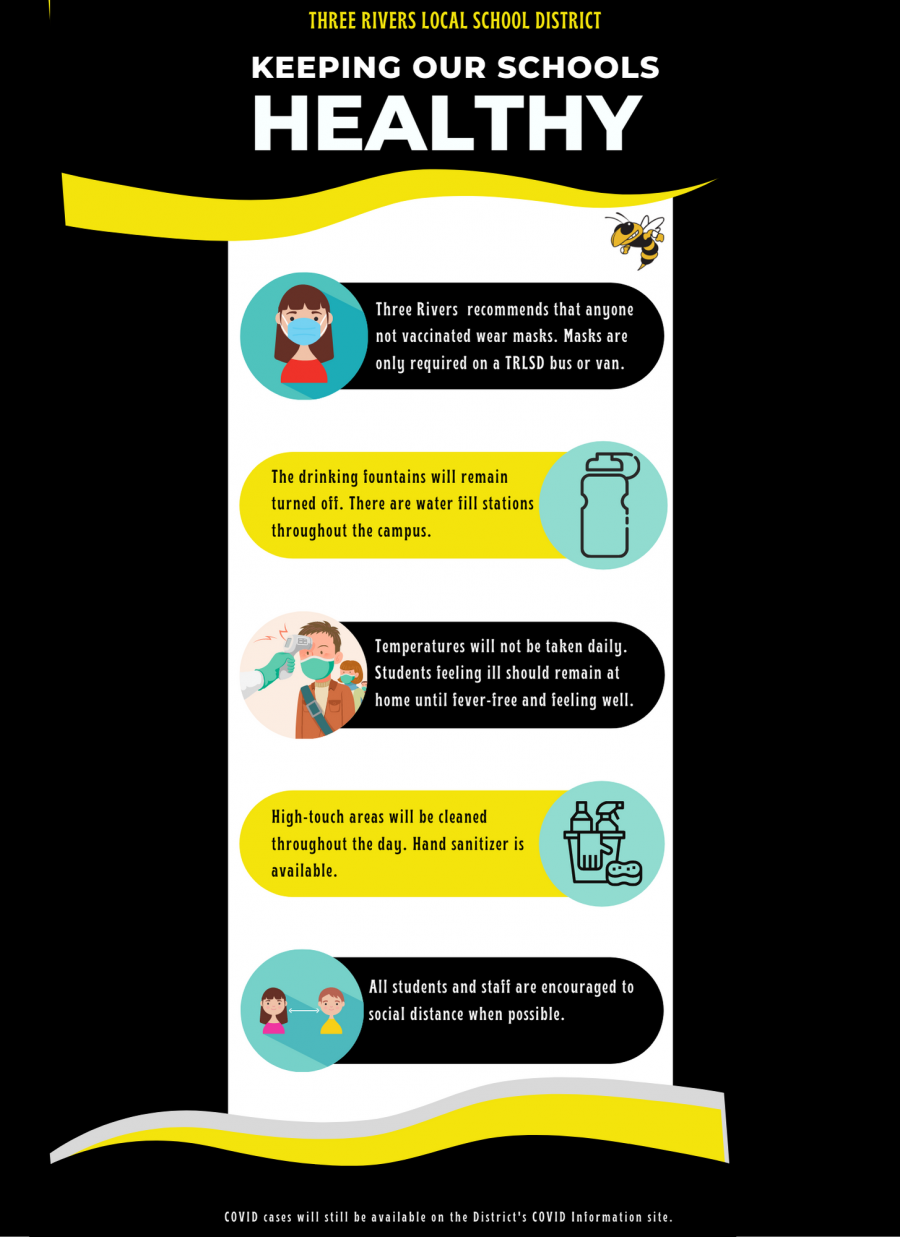 Return to School Plan
Posted on: August 9, 2021
Blog Entry Synopsis Begin
Please know that while much of the Three Rivers Local School District Plan indicates that decisions will be made per individual family discretion, please know the District will not tolerate bullying or harassing of any student or staff member for their
Blog Entry Synopsis End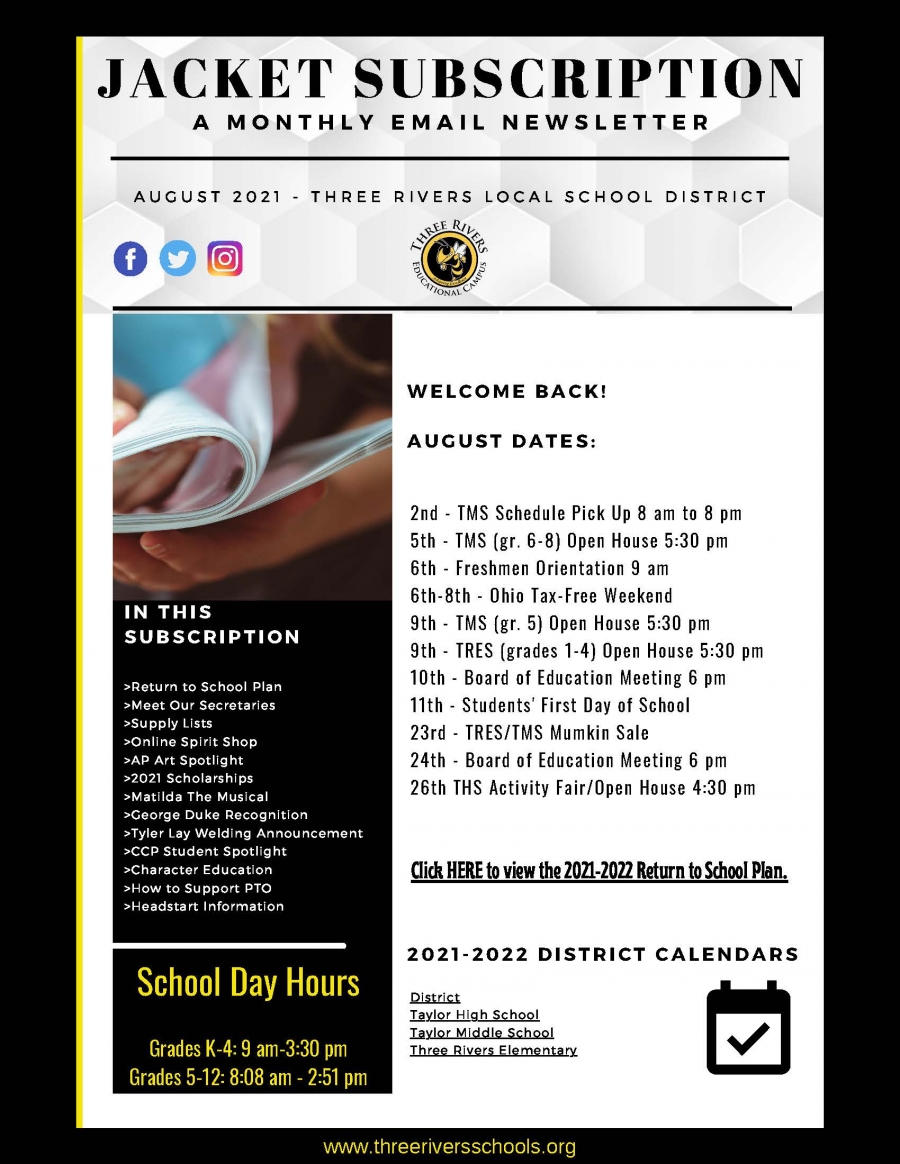 August Jacket Subscription
Posted on: August 9, 2021
Blog Entry Synopsis Begin
Blog Entry Synopsis End