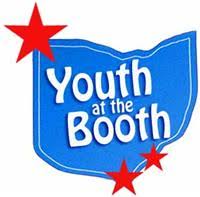 Congratulations to the following Taylor High School students who completed Youth at the Booth during the November election.
Emma Wilson
Maxwell Fries
Megan Tice
Caitlin Lanham
Marissa Brock
Olivia Wolfe
Morgan Childs
Kylie Luttrell
Hayden Long
Aaron Wood
Hannah Korte
Michaela Roberto-Herrick
Hailey Colligan
Katelyn Day
Kellie Smith
Kristopher Penn
Kody Penn
Dustin Noel
Isabella Wentz
Jordan Renner
Clare Forbes
Shelby Bibee
Margaret Miller
The Hamilton County Board of Elections invited students from Taylor High School to participate in a state-wide effort entitled Youth at the Booth (Precinct Election Officials program). Youth at the Booth gives high school seniors - who are at least 17 years old - the opportunity to work at the polls during the Election on Tuesday, November 6, 2018. In 2005, Ohio law was amended to allow high school seniors to work at the polls, giving students a real-life civics lesson in the voting process while at the same time providing them with a meaningful community service activity.