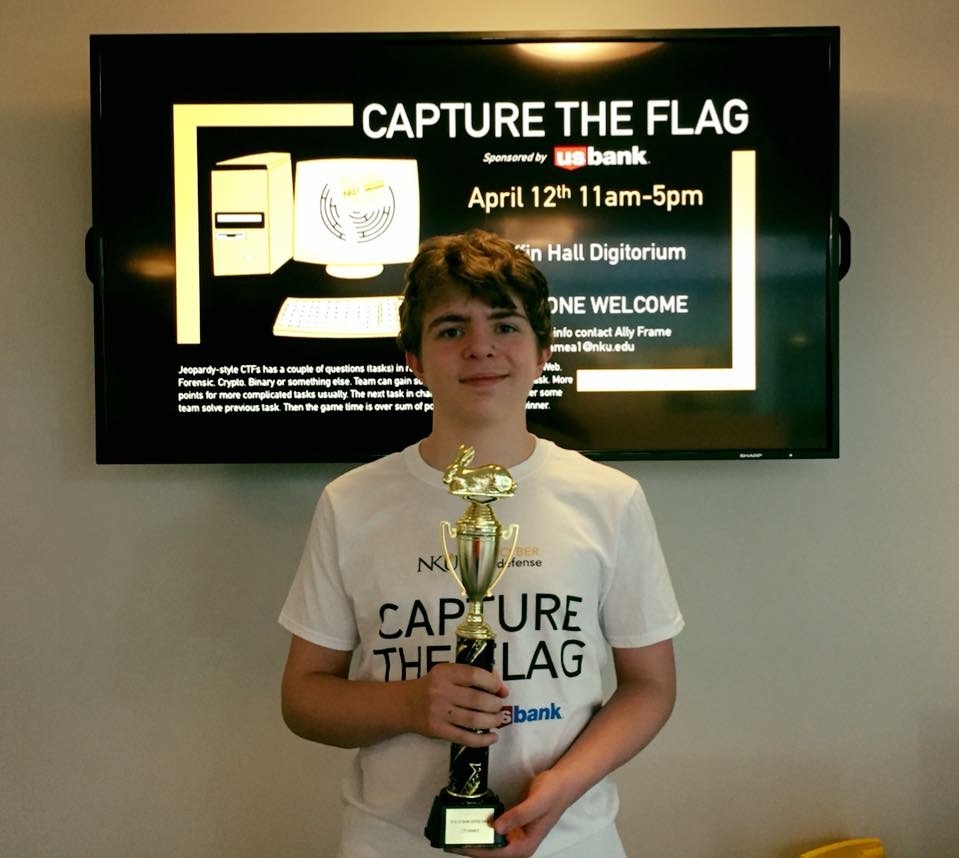 On April 12, 2018, Taylor Middle School Student, Lee Garber-Ford participated in a computer-based Capture the Flag event, sponsored by NKU.
The event started with the NKU Cyber Defense Team made up of a group of students who are passionate about computer security.
Lee was the youngest competitor; the other participants were all college students except for one high school senior. He completed all of the challenges as an individual and out-performed some teams consisting of several college-level students.
Three Rivers fosters student interests and Lee continues to excel in one of his favorite areas of interest, cybersecurity.