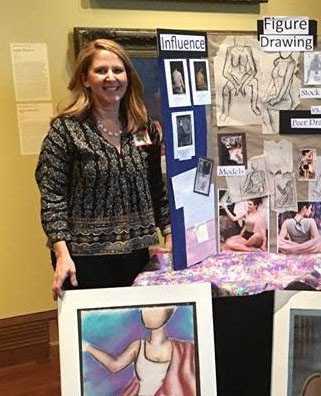 On May 30, 2019, Taylor High School Art Teacher, Allison Heisel, was recognized as a 2019 Southwest Region recipient of the Outstanding Art Teacher Award. The recognition was awarded to Mrs. Heisel as a result of her professionalism, dedication, and creativity displayed in her class.
In the letter to Mrs. Heisel announcing her recognition, it states "You continually meet the needs and interests of your students, bringing about learning, growth, and development in all areas. You regularly create innovative and developmentally appropriate activities that stretch the imagination of your students and further develop their visual skills."
Mrs. Heisel has been invited to receive her award at the annual Ohio Art Education Association conference at the Greater Columbus Convention Center in November.
Mrs. Heisel was nominated by colleague, Taylor High School Art Teacher, Sue Diemer.