Side Menu Ends, main content for this page begins
Back to Side Menu (includes search)
Three Rivers Elementary Art Teacher
Posted on: December 7, 2018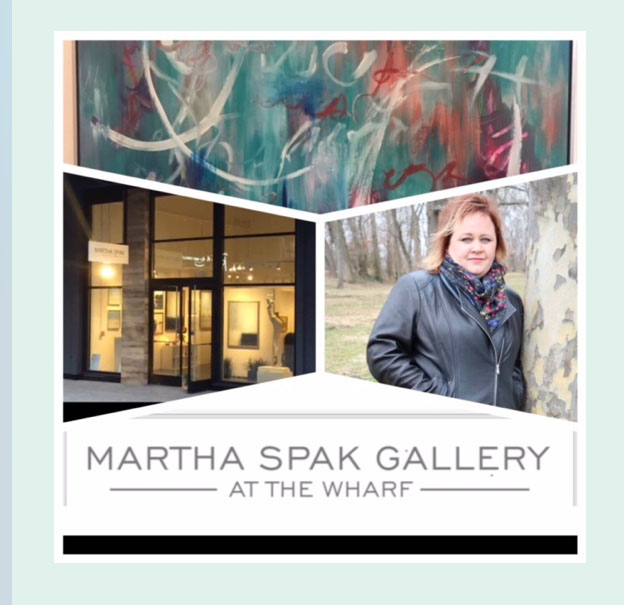 Three Rivers Elementary Art Teacher, Kelly Burichin, is being featured in a Washington DC exhibition.
GALLERY AT THE WHARF FEATURES LOCAL ARTISTS
Washington, DC, November 2018 —Martha Spak Gallery is pleased to present an exhibition featuring artist Kelly Burichin. The "Trust Your Journey" show will run from November 19, 2018 -December 28, 2018, with a reception Saturday, December 1 from 5-7 pm. The exhibition will feature textured expressive paintings.
Kelly Burichin, an artist and educator, creates vibrant paintings of color and texture. Burichin creates artwork with curving color-shapes and lyrical lines achieving an intense visual moment for the viewer. This technique offers an expression that seems to capture the complexity and color of her experience growing up on the water. Each painting is composed of intense color compositions intermixed with subdued shades evoking intense shadows and light.
The use of color is important and energizing. For this show, the collection consists of abstract and landscape paintings. The artist is able to create vibrant, yet translucent colors that complete a scene. The artist's work is uniquely her own. She chooses to utilize brushes and palette knife to control her color but often pours directly on the canvas. She says, "I find expressive language between the calligraphic line and color. There is a call and response."
"Trust Your Journey" runs through December 28, 2018.
Gallery at the Wharf 60 District Square, SW, Washington, DC 20024 301 908 4937 gallerydirector@MarthaSpak.com