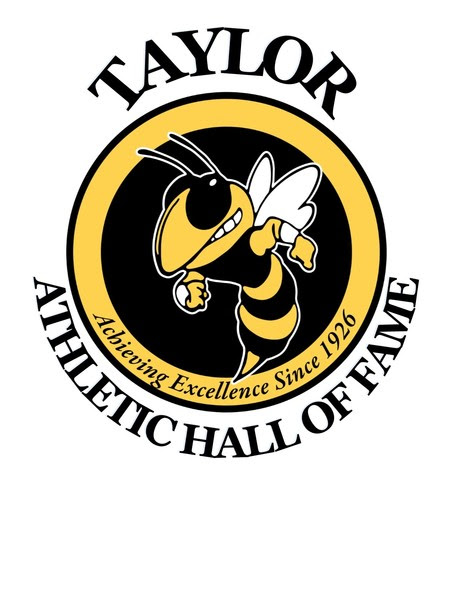 The Taylor Athletic Department is extremely proud to announce the Athletic Hall of Fame, Class of 2018. "The Hall of Fame is special", stated Athletic Director, Larry Herges. Taylor High School continues to honor our outstanding athletes. Mr. Herges worked with former Athletic Director, John Coleman, and longtime community member and coach, Bruce Kraus, to plan the evening and choose the inductees. "We are excited for the class of 2018", Mr. Herges stated. "We have selected great athletes, a great coach, a community member, and a state championship team."
The ceremony will take place on Friday, January 19, 2018, at 7:00 pm upon the conclusion of the boys' JV basketball game. The evening will kick off with the boys' freshmen playing Wyoming at 4:30 pm, followed by the JV game at 6:00 pm. After the ceremony, the varsity boys will play at 7:30 pm.
This year's Athletic Hall of Fame Inductees include: Phil Clark, Stacie Miller, Brad Hines, Jake Tamaska, Ashley (Gerwin) White, Dan Pillow, Aaron Wilson, and the 1962 State Champion Baseball Team.
To conclude the evening, there will be a meet and greet area in the auxiliary gym for the inductees, families, and friends.

This is an exciting time for the Taylor Athletic Alumni and the community.