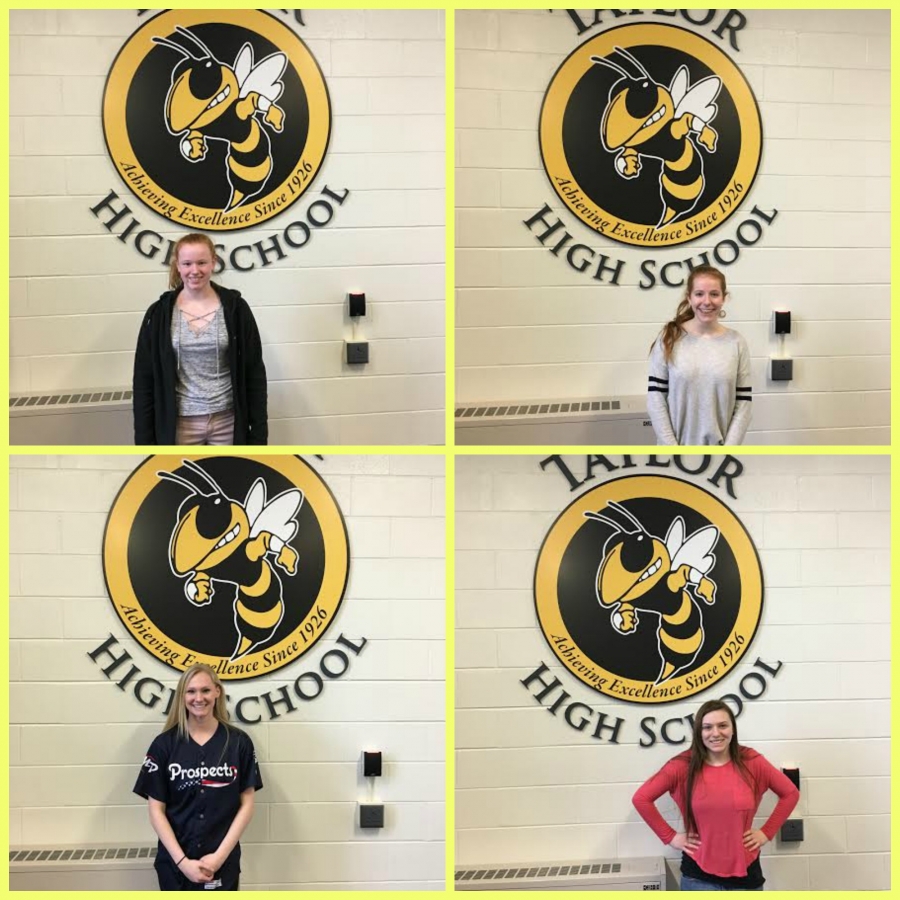 Congratulations to the following students who won student of the month for November.

9th grade-Sara Kelley
10th grade-Abbi Davis
11th grade-Lucy Osborne
12th grade-Abby Rapien

Students are nominated for positive behavior throughout the month by teachers and staff. High School administrators and school counselors then choose a deserving student for each grade level out of that list. Attendance, academics and overall positive character are taken into account when nominating a student.