Side Menu Ends, main content for this page begins
Back to Side Menu (includes search)
Skylar Koch Honored as WHCSC's Student of the Month
Posted on: November 20, 2023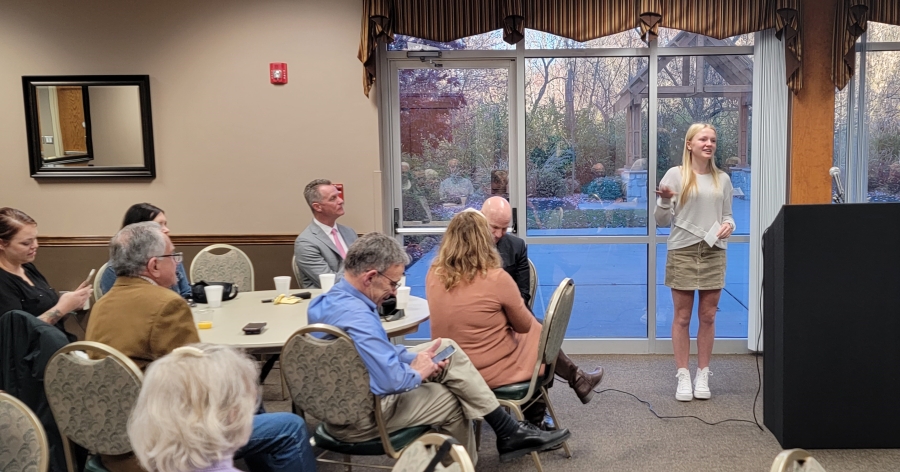 On November 16, 2023, The Western Hills Community Service Club proudly announced Skylar Koch, a standout student from Taylor High School, as the recipient of the Student of the Month recognition for her outstanding achievements in academics, community service, and unwavering work ethic.
Skylar's exceptional Grade Point Average (GPA) has set her apart as a dedicated and high-achieving student, reflecting her commitment to academic excellence. Her passion for learning and academic prowess have not only impressed her teachers but have also made her a role model for her peers.
Beyond the classroom, Skylar has demonstrated an exemplary commitment to community service, embodying the values of the Western Hills Community Service Club. Her selfless contributions to the community have had a positive impact, showcasing her dedication to making a difference in the lives of those around her.
In addition to her academic and community service accomplishments, Skylar's strong work ethic has not gone unnoticed. Whether in the classroom, during community service initiatives, or in any endeavor she undertakes, Skylar consistently demonstrates a high level of dedication, perseverance, and a genuine passion for making a positive impact.
Skylar Koch is not only a standout student but also a true representative of Taylor High School's values and spirit. Her ability to balance academic excellence with a commitment to community service is a testament to her character and sets a commendable example for her peers.
The Western Hills Community Service Club is a dedicated organization committed to recognizing and celebrating outstanding students who demonstrate excellence in academics, community service, and leadership.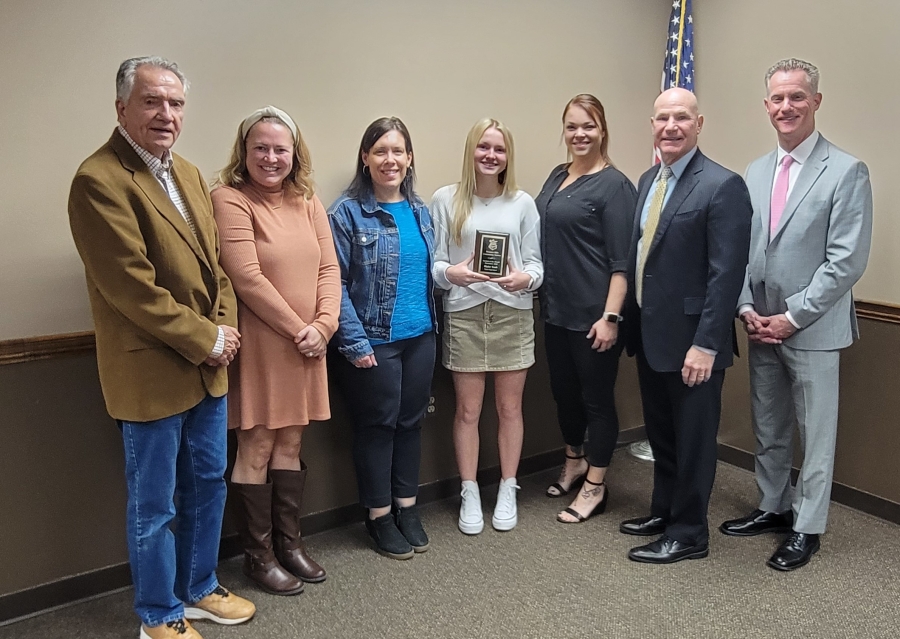 Skylar is joined by the Superintendent, Asst. Superintendent, Dir. of Operations, School Counselor, WHCSC, and mom