Side Menu Ends, main content for this page begins
Back to Side Menu (includes search)
Remote Learning Update
Posted on: January 12, 2022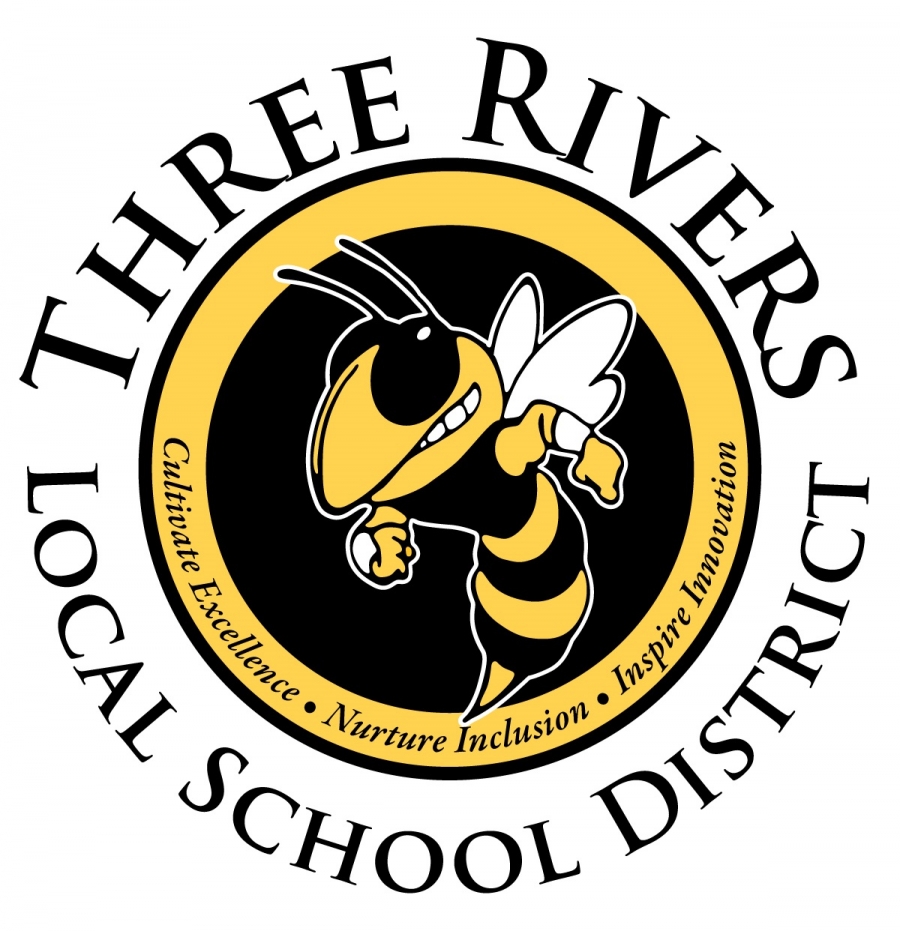 Parent Notification Letter
Three Rivers Local School District (PK-12) will be remote learning beginning tomorrow, Thursday, January 13th through an anticipated return date on Tuesday, January 18, 2022. The decision to transition away from in-person learning is a result of a large number of staff absences, including essential support staff.
Students (grades 1-12) are being sent home with a Chromebook and charger. Students will be expected to follow a remote schedule (which will come from the building by the end of the day) and complete work assigned by teachers. Monday is NOT a remote learning day, as the District was scheduled to be closed for Martin Luther King Jr. Day.
Staff (unless absent) will be on Campus and readily available to Zoom with students on a daily basis. Any questions regarding class assignments should be directed to the teacher.
Any changes to extracurricular activities will be communicated separately if necessary.
We are hopeful that we will be able to return to in-person instruction on Tuesday; however, if this remote learning needs to be extended, we will communicate with all staff and families by Monday, January 17th.
On Thursday, January 13th, TRLSD will distribute a two-day pack of breakfast and lunch for any families wanting this service. Arrive at campus anytime between 9:30 am to noon, entering through the back loading dock door. Please ring the buzzer by the sign that will read "Food Distribution Here."
We understand that this is difficult for many families and we do apologize that this pandemic continues to force us to pivot at a moment's notice. We are working to keep all students safe and learning.