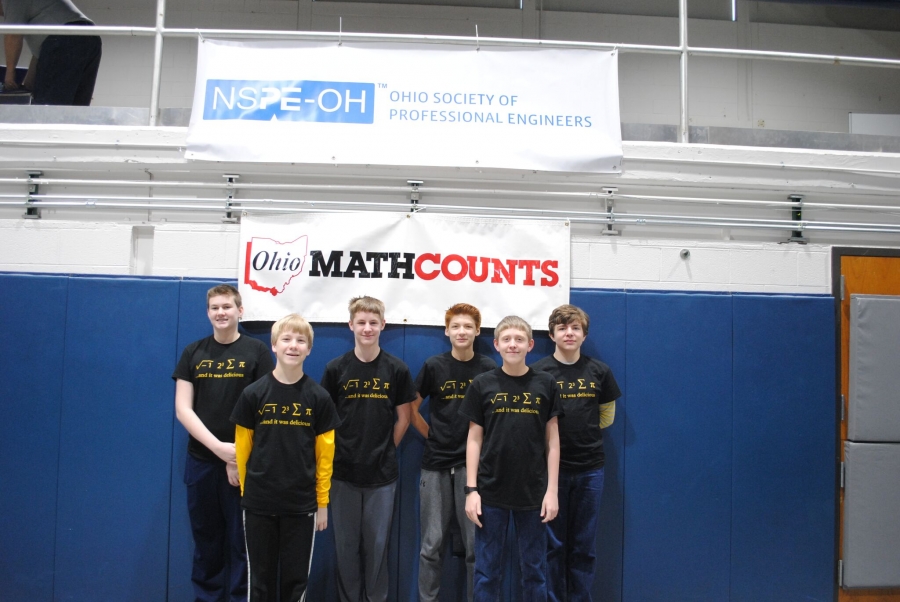 The Taylor Middle School MATHCOUNTS Team made school history on Saturday, March 10, 2018, as they competed for the first time at the State Finals held at Columbus State College. The team placed 10th out of 31 of the top teams from all over the State. Lee Garber-Ford placed 9th out of 150 of the State's top math students. Lee has qualified as an individual for 3 years straight.
Team members included Lee Garber-Ford, Tony Martini, Bren Updegrove, Brandon McCollum,
Nick Buirley
and Micheal Rapien.
Congratulations to these talented students.
(photo credit: Sheri Buirley)