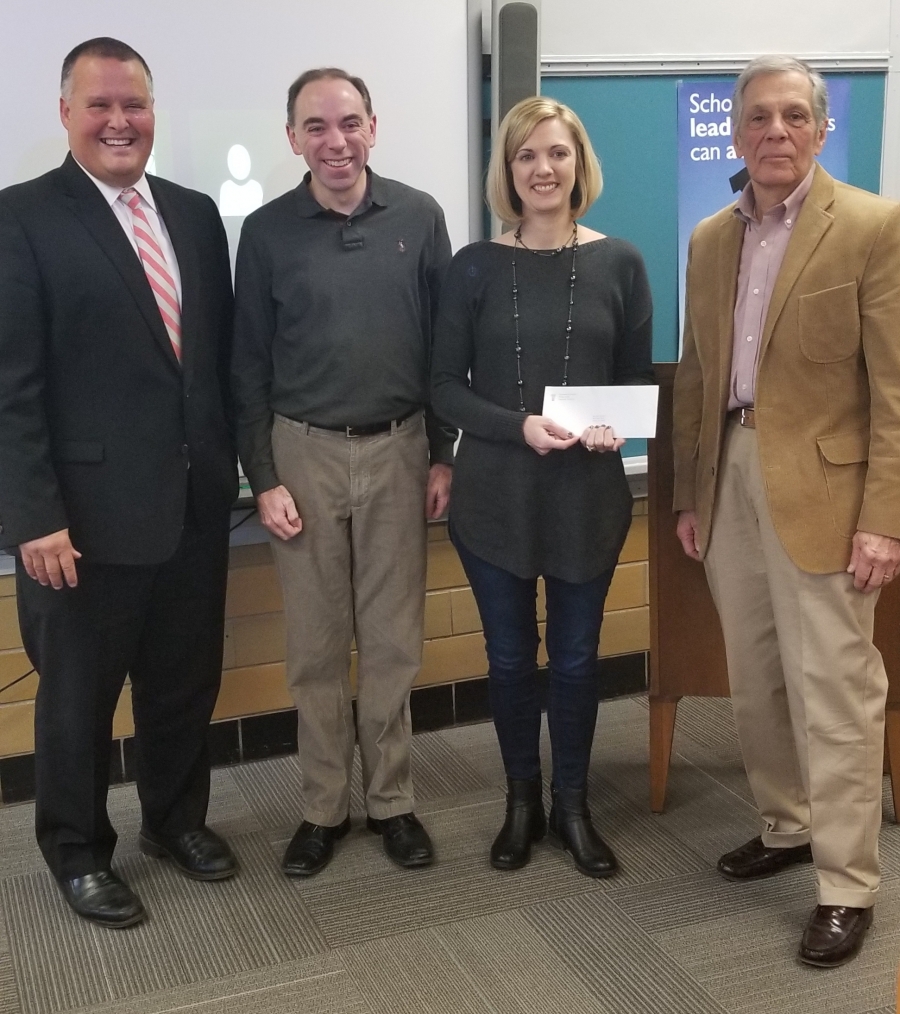 Congratulations to TRES/TMS PTO President, Beth Reupert, for being named Cincinnatus Association's Volunteer of the Year.

This award memorializes the outstanding volunteer service and leadership to education of John E. Pepper, former Chairman of Procter and Gamble.

In addition to her PTO service, Beth also volunteers her time to Breakfast with Santa, Character Award Ceremonies, Trunk or Treat, Lock-Ins, and much more. If the doors to Three Rivers are unlocked, Mrs. Reupert is most likely inside, helping out as needed.

The Cincinnatus Association Education Awards are sponsored by The Cincinnatus Association, Mt. St. Joseph University, Northern Kentucky University, the University of Cincinnati, and Xavier University. Nominations for each award come from the public, and winners are selected by a panel of academic and Association representatives.

Beth will be publicly recognized on February 13th at Xavier University for her time and dedication to the students of Three Rivers Local School District.