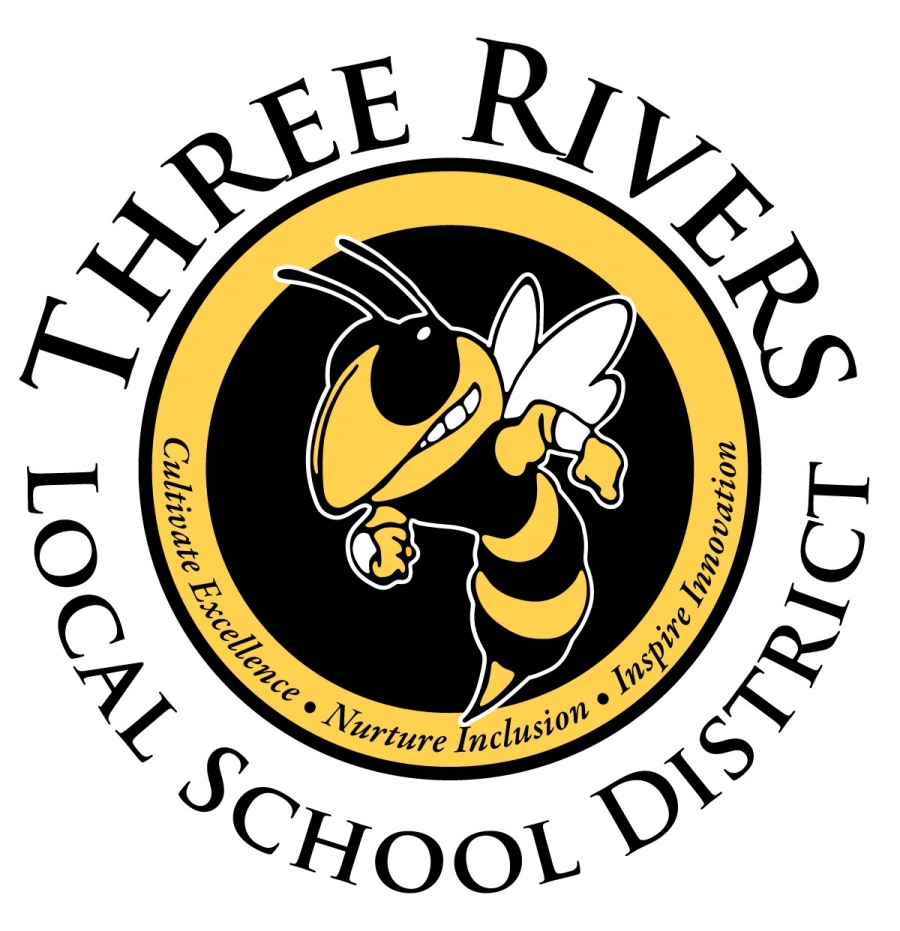 Dear Three Rivers Families,
It is with great disappointment that we announce Governor DeWine's decision to close all of Ohio's public, community, and private K-12 schools through May 1st due to the coronavirus health crisis. As of now, this means Three Rivers Local School District will reopen on Monday, May 4, 2020.
Although we certainly do not welcome the news of this extension to the school closure, we are dedicated to accept it with the determination to support our students emotionally and academically. Each building has created a remote learning plan that will be shared with each family in the upcoming days. Please note that this plan may be updated as we receive further guidance from the Ohio Department of Education. We are working to provide additional learning materials and are finalizing a plan for Chromebook and resource distribution. Additionally, we are working closely with our counselors and staff from Best Point Behavioral Health by the Children's Home to ensure all mental health needs continue to be met. Finally, we are in the process of building a website to address our response to COVID-19 with answers to frequently asked questions, remote curriculum, important dates, announcements, and much more. When the link is available, we will share it with you via email.
Please know that we encourage our families to contact us with any questions or needs - you can submit your questions directly by clicking HERE. This is unknown territory to all of us and we will only get through it well if we navigate it together. We are committed to working as a team with our staff, students, families, and community at large.
On March 25, the General Assembly passed House Bill (HB) 197 in response to the COVID-19 public health crisis. The following are HB 197's education-related changes of interest to our community. We will continue to provide more clarity around these areas once we receive further information from ODE.
Exempts all public and chartered nonpublic schools from administering state assessments for the 2019-2020 school year.

Removes the Ohio School Report cards for the upcoming school year.

Freezes the EdChoice eligibility list at the 2019-2020 list. This means that Taylor High School will not be an EdChoice School. The legislature will continue to work on long term solutions for school funding.

Allows for all seniors to graduate if determined that they have successfully completed their high school curriculum.
Finally, although we know this extended closure will be difficult for all of our families, we sympathize tremendously with our seniors. Mr. Smiley will speak more to this, but we wanted to address our focus on the class of 2020. We are determined to celebrate your success with you and not allow this distraction to permanently rid you of your deserved traditions. Although this extended closure does not yet have any effects on graduation (May 26th), it does impact Prom (scheduled May 1st). However, we are committed to rescheduling Prom and graduation if necessary; these updates will come from Mr. Smiley in the near future.
Three Rivers, we have said it before, but allow us to again thank you so much for your strength through all of this. For as trying of a time as this has been, seeing a community come together so quickly to support one another is truly amazing. Yellowjackets are strong, focused, and their hearts are overpowering COVID-19, and we believe they will continue to do so.
Communication will continue to come to you from District-level, building principals, and your child's teacher so that we can all remain on the same page and support our students together.
Be well!