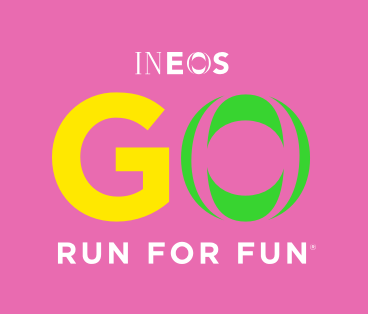 Olympic Freestyle skier Nick Goepper to act as Special Ambassador for children's' running event at Three Rivers Elementary on May 22.
Cleves, OH May 9, 2019. The US charitable arm of INEOS, the INEOS ICAN Foundation*, which supports child fitness and education, is bringing a unique and interactive running program called GO Run For Fun to Three Rivers Elementary on May 22.
Sponsored locally by INEOS Styrolution, a chemical manufacturer located in Addyston, GO Run For Fun is a free program designed to encourage children to be active by showing them that physical activity can be fun. Being active and moving more is also an important part of tackling childhood obesity. According to the CDC, 18.4% of US children between the ages of 6 and 11 are classified as overweight or obese.
More than 290,000 students in the US, Europe and Asia have experienced a GO Run For Fun run. The GO Run For Fun campaign delivers 1-mile, high energy, free-to-enter fun runs at elementary schools and clubs. As well as the run itself, each event includes a group warm up to pop music, advice and inspiration from a Special Ambassador, and a cool down. Children receive a free race t-shirt and race bib, which they can keep and wear again and again. Three Rivers Elementary's Ambassador will be American Freestyle skier Nick Goepper, whose wins include Bronze and Silver medals in the 2014 and 2018 Winter Olympics, respectively. Nick is a resident of nearby Lawrenceburg, IN.
The GO Run For Fun series is the idea of Jim Ratcliffe, owner of INEOS, who established charitable foundations in Europe and the US to encourage children to run for fun. Jim Ratcliffe said, "I'm passionate about getting as many children running as possible as early as possible."
To learn more you can visit www.gorunforfun.com, the GO Run For Fun Facebook page, or find GO Run For Fun on Twitter @_GRFF.