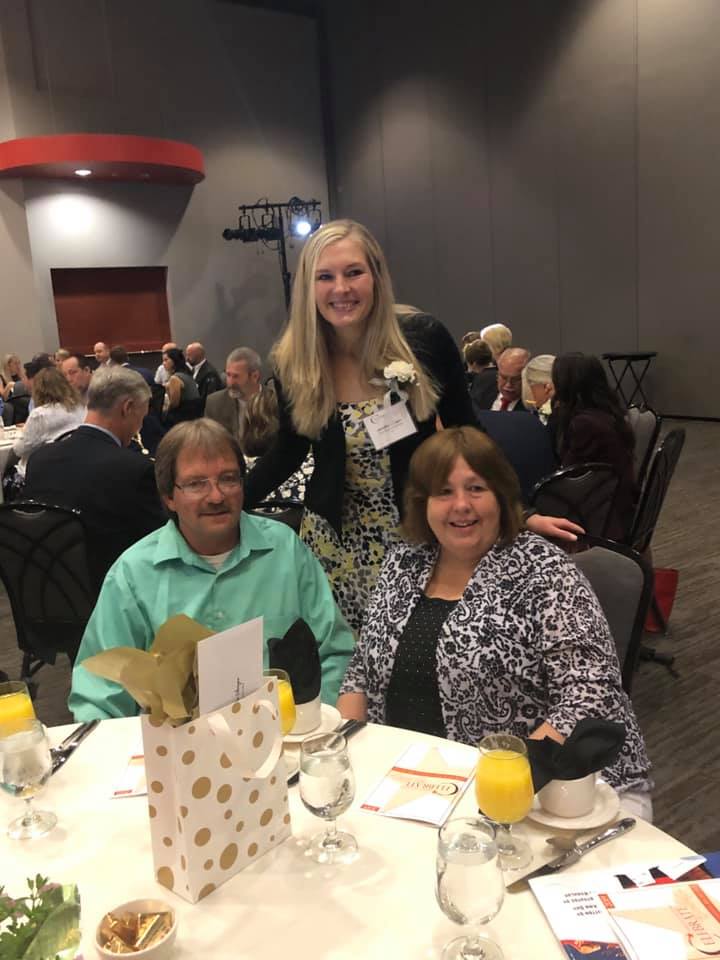 Three Rivers is proud to announce Taylor Middle School Teacher Jen Stenger as the District's 2018-2019 Excellent Educator of the Year!
This elite award honors educators who demonstrate a high level of commitment toward student achievement, challenging students at all levels, and extending herself to make a positive difference.
Mrs. Stenger's colleague, Renee Randall, recently stated, "she gives so much to her students; she is always available and willing to go the extra mile and is very flexible."
On May 3rd, Mrs. Stenger was joined by her parents, Principal, and Superintendent of Schools at the annual Celebrate Excellence breakfast in Sharonville.