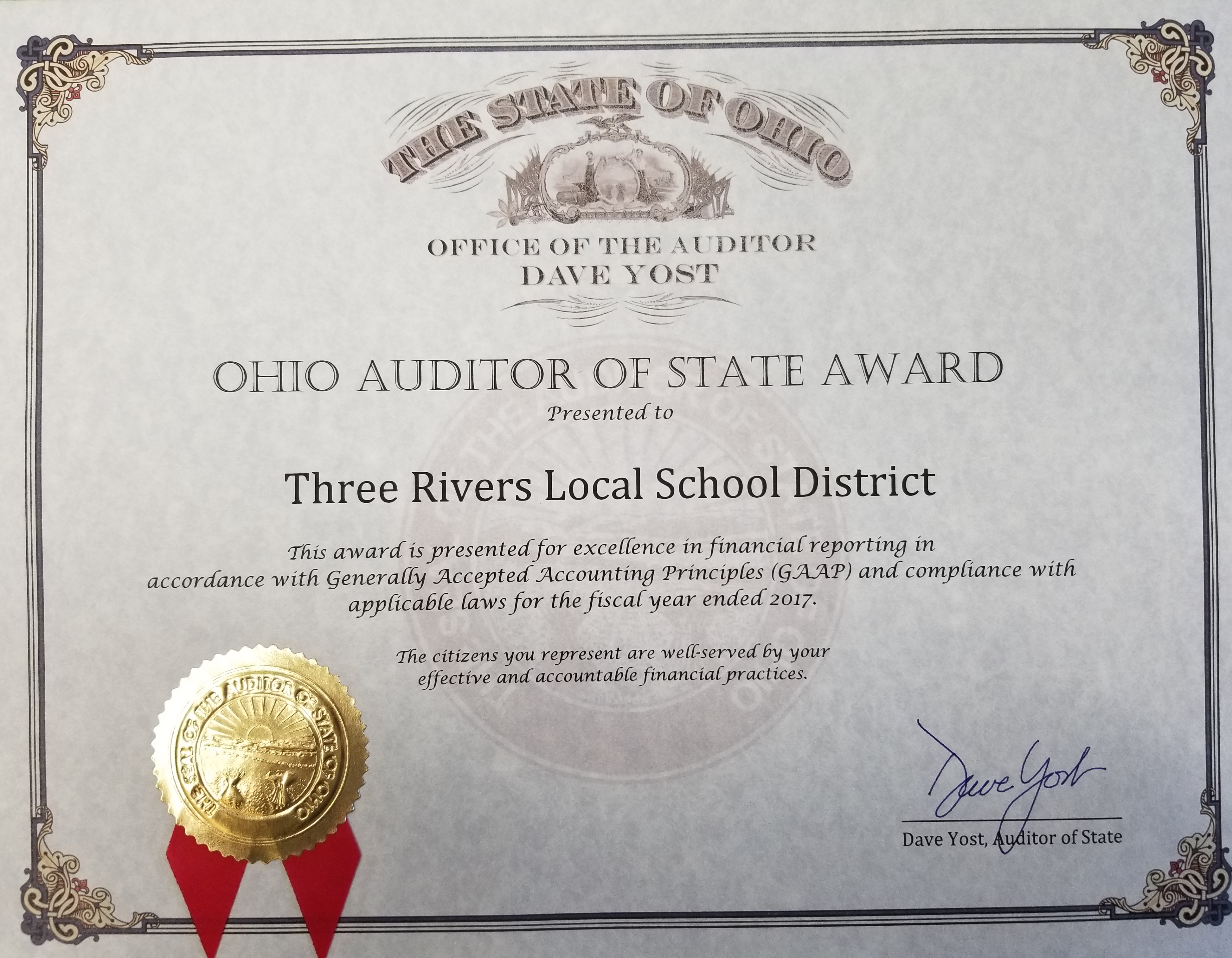 April 2018
Cleves, OH. - A recent financial audit of Three Rivers Local School District by the Auditor of the State's Office has returned a clean audit report. Alice Gundler, District Treasurer, was recently contacted and made aware that Three Rivers is again the recipient of the Auditor of the State Award.
"Clean and accurate record-keeping are the foundation for a good government and the taxpayers can take pride in your commitment to accountability" were the words from Mr. Dave Yost, Auditor of State.
The award for exemplary financial reporting was an outcome of timely filing of financial reports and no findings of material citations or weaknesses, significant deficiencies, or questioned costs.
This award reflects the District's continuous dedication and commitment to always respect and take care of the taxpayers' dollars. On the awarded certificate, it reads "The citizens you represent are well-served by your effective and accountable financial practices." This has always been a top priority for Three Rivers and aligns with the Core Value to Cultivate Excellence in everything done in the District.