Side Menu Ends, main content for this page begins
Back to Side Menu (includes search)
Taylor High School Wrestling Coach Named CHL Coach of the Year
Posted on: February 23, 2018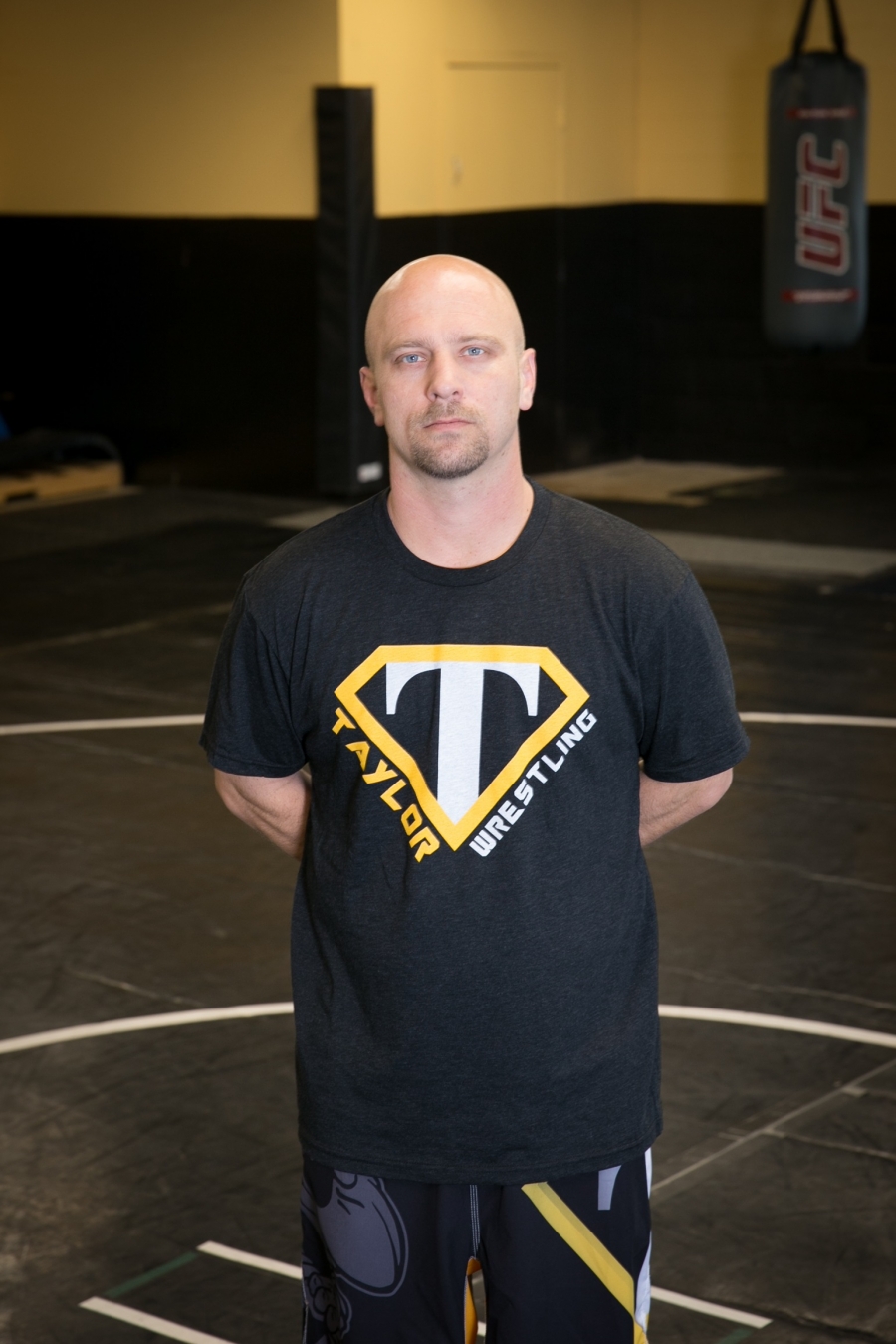 Cleves, February 2018 – Taylor High School Wrestling ended their 2017-2018 season in second place overall in the CHL. This record falls on the leadership and passion that Coach Ryan Williams has for improving his student-athletes. Coach Williams has been with the Taylor High School Wrestling Program for three consecutive years and continues to really advance the athletes. His CHL peers respect the work he is doing with the program as well, as they recently voted to name Mr. Williams the CHL Coach of the Year.
Coach Williams lives in the Three Rivers community and his three daughters attend the District's Three Rivers Elementary school. His passion for the success of his team and his community continue to show. With difficulty finding space to practice, Mr. Williams really led the charge to help prepare a District building that needed a lot of renovating. He worked tirelessly with volunteers to have it ready for the season. He also worked with his father to bring the first "Rumble on the River" wrestling tournament to Three Rivers; this being the first tournament to be held at Taylor High School in years. Additionally, Coach Williams' passion to improve the program made it possible for Three Rivers to also host the CHL tournament.
"I was not surprised to find out that Coach Williams was chosen by his CHL peers as the Coach of the Year," stated Athletic Director, Larry Herges. He went on to compliment Mr. Williams by adding, "He has a relentless pursuit of sportsmanship, commitment, and being a better person; all characteristics that naturally create greatness in a coach."
During his three years at Taylor High School, Coach Williams has improved the wrestling program from consisting of five athletes to thirteen. These athletes are learning a lot about the sport of wrestling and it is resulting in strong finishes; this year in the CHL, Taylor had five 3rd place finishes, three 2nd place, and three CHL Champions. Eleven out of Coach Williams's thirteen players made all-league. Additionally, Wrestler Ricky Hammond was named Cincinnati Enquirer's Wrestler of the Week in late December.