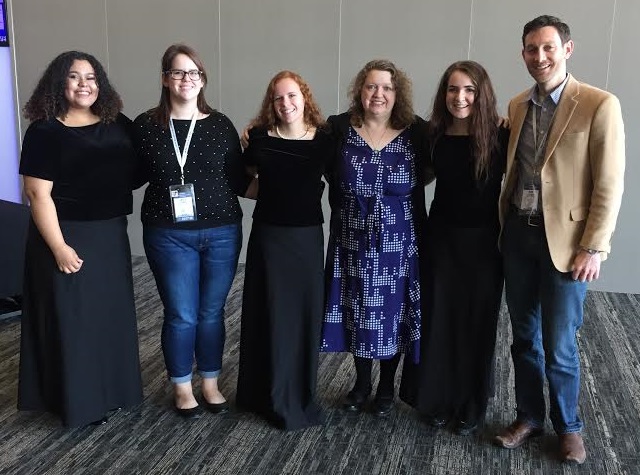 Taylor High School had three singers perform in Cleveland with the Ohio All-State Choir on February 3, 2017. The students performed at the annual Ohio Music Educators Association Professional Development Conference. This is the highest level of choral singing achievable as a high school singer.
The Taylor High School singers were given the rare opportunity to work with, and sing for, Dr. Brady Allred, the Artistic Director and Conductor of the Salt Lake City Choral Artists, located in Utah.
Senior, Aryel Hawkins, has performed with the All-State Choir the past two years. Juniors, Grace Kelley and Hallie Menkhaus, are not strangers to the exceptional experience either. Grace has performed with the All-State Choir the past two years and Hallie the past three years.
Hundreds of high schools are represented during the auditioning in hopes of participating in the Ohio All-State Choir, but only 150 are accepted. Taylor High School is proud to have three singers selected from such limited space.
Under the experience and leadership of Choir Director, Bret Albright, Taylor High School continues to be exceptional and provide unique opportunities to the talented singers.