Side Menu Ends, main content for this page begins
Back to Side Menu (includes search)
Kiwanis Spreads Holiday Cheer!
Posted on: December 18, 2020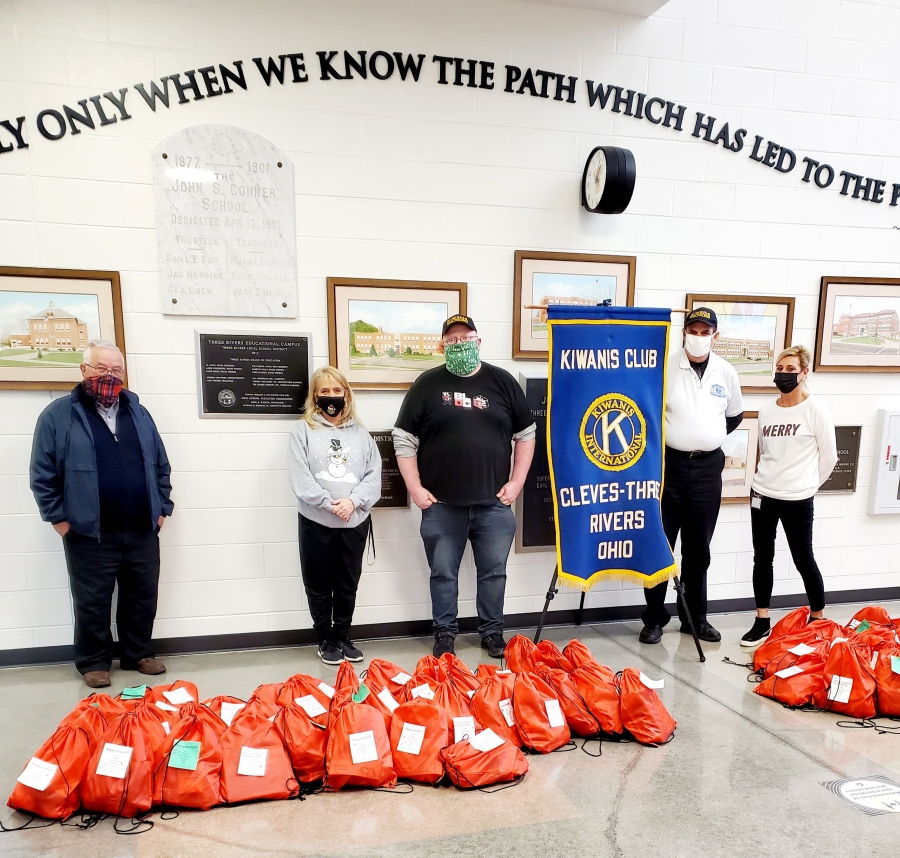 Three Rivers Local School District has many organizations that pour their love and support into the students, staff, and community. One of the District's biggest supporters is the Cleves-Three Rivers Kiwanis. Dedicated to serving their local community, Kiwanis is made up of a group of community leaders who serve the community by giving back through a variety of volunteer opportunities as well as donations.
Most recently, the Cleves-Three Rivers Kiwanis graciously donated $2,500 to spread holiday cheer to a select group of Three Rivers students. The donation allowed District staff members, Elizabeth Krauser and Cathy Glatt, to purchase book bags filled with holiday cheer for over 100 students, spanning all 3 schools of Three Rivers Local School District.
On December 17th, Kiwanis Members, Paul Beck, David Konrad, and Steve Ober, took time to personally visit Three Rivers Schools prior to Cathy Glatt and Elizabeth Krauser hand-delivering all of the bags to each student's home.
The donation, without a doubt, was gracious and unexpected; however, without a doubt, their goal of spreading holiday cheer was met and appreciated by the Three Rivers recipients.
Three Rivers District administration would like to publicly extend a huge thank you to the Cleves-Three Rivers Kiwanis, not just for their recent donation, but for their continued support of the School District.
Pictured (left to right): Paul Beck, Cathy Glatt, David Konrad, Steve Ober, Elizabeth Krauser