Side Menu Ends, main content for this page begins
Back to Side Menu (includes search)
Thank you, Knights of Columbus!
Posted on: October 27, 2021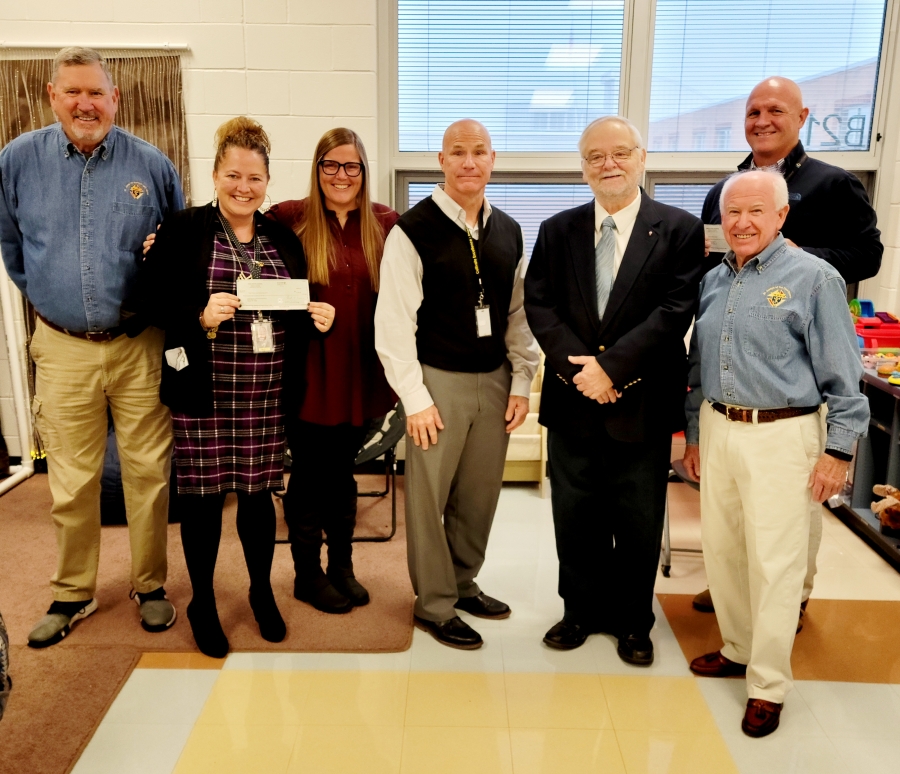 On October 27th, the Knights of Columbus presented Three Rivers and Margaret B. Rost with two checks totaling over $6,000 to help fund equipment and services for students with disabilities. Prior donations have helped Three Rivers fund secondary-transition field trips, purchase specialized therapy equipment, technology, manipulatives, and more that support students that require special and advanced resources.
Megan Rivet, Three Rivers Director of Student Services, stated, "without the generosity of organizations like the Knights of Columbus, we would not be able to provide the robust state-of-art resources for our students that genuinely need it to support their needs."
During the presentation of the check, members from the Knights of Columbus, Duerk Zinn from Margaret B. Rost, and the Three Rivers Administration were able to visit classrooms that are using equipment purchased with the annual donation.