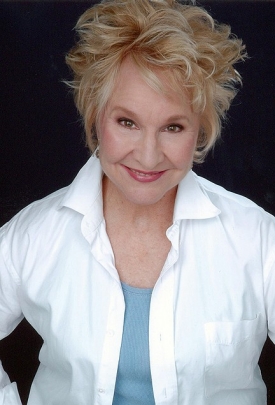 More than 50 years ago, a young, talented girl left the halls of "Old Taylor" and went east about 15 miles to the University of Cincinnati and joined a brand new department at the Conservatory of Music. The musical theater department at the University of Cincinnati's College-Conservatory of Music was born with the momentous objective of equally melding three skills into one program -- acting, dance, and voice.
In the spring of 1969, a lone student graduated. She climbed aboard a Greyhound bus for New York City. Her first Broadway audition was for a new musical written by a young composer and based on a series of one-act plays about life in the Big Apple. She sang a country and western song, "Little Green Apples," and was cast in the role of Marta. The composer was Stephen Sondheim, and the young woman landed the role for the debut production of "Company," earning a Tony nomination in the process.
That may sound like the plot of an old-time Hollywood movie, but it was the real-life experience of Pamela Myers, Taylor grad of '65. From that dream beginning, Myers blazed the trail for many UC graduates to seek out the bright lights of Broadway. She has forged a career on the national stage, despite spending many of those years living in Cincinnati.
That first big break, Sondheim's "Company," directed by Harold Prince (director of "Cats, "Phantom of the Opera", "Sweeney Todd") opened in April 1970. Myers performed the solo piece "Another Hundred People" and lent her talents to "You Could Drive a Person Crazy." "Company" garnered a (then) record-breaking number of 14 nominations, including one for Myers as Best Featured Actress in a Musical. The show would earn six 1971 Tony Awards, including Best Musical.
Later, Myers would originate the role of Peppermint Patty in "Snoopy! The Musical," which premiered in December 1975 at the Little Fox Theatre in San Francisco.
UC's first musical theater grad moved back to Cincinnati to raise a son, but landed back on Broadway in 2002 with a role as Cinderella's stepmother in the revival of "Into the Woods," starring Vanessa Williams.
Over the years, Myers has performed in such diverse roles as Mama Rose in "Gypsy," Dot in "
Sunday
in the Park with George," Mrs. Lovett in "Sweeney Todd" and Gooch in "Mame." She has appeared in several CCM productions, including "Hello Dolly" as Dolly Levi, "Sweeney Todd" as Mrs. Lovett and "The Full Monty" as Jeanette. Myers was also a cast member of the hit TV show "Sha Na Na" and appeared several times on the sitcom "Alice".
Pamela has come back to Taylor to work with the choirs, drama department, and for many other events. She is an avid supporter of Three Rivers and a lover of Three Rivers Fine Arts and all that Three Rivers has to offer. She is one of the most decorated alumni Taylor has had walk the halls. She and her family also donated a brand new upright piano to the music department at a time when the music department was in desperate need of new pianos. I could go on and on about what a wonderful person Pamela is and what she has done for our fine arts department. Pamela Myers has proven that big things can come out of small schools. Future Taylor HS performers can look at Pamela's career and experiences and see that dreams can come true if you have the passion, the drive, and the support of your community, school, and family. She truly is an Alumni to be proud of.
Campaign Entry Submitted by Mr. Bret Albright.