Side Menu Ends, main content for this page begins
Back to Side Menu (includes search)
Family Names Music Room
Posted on: November 6, 2023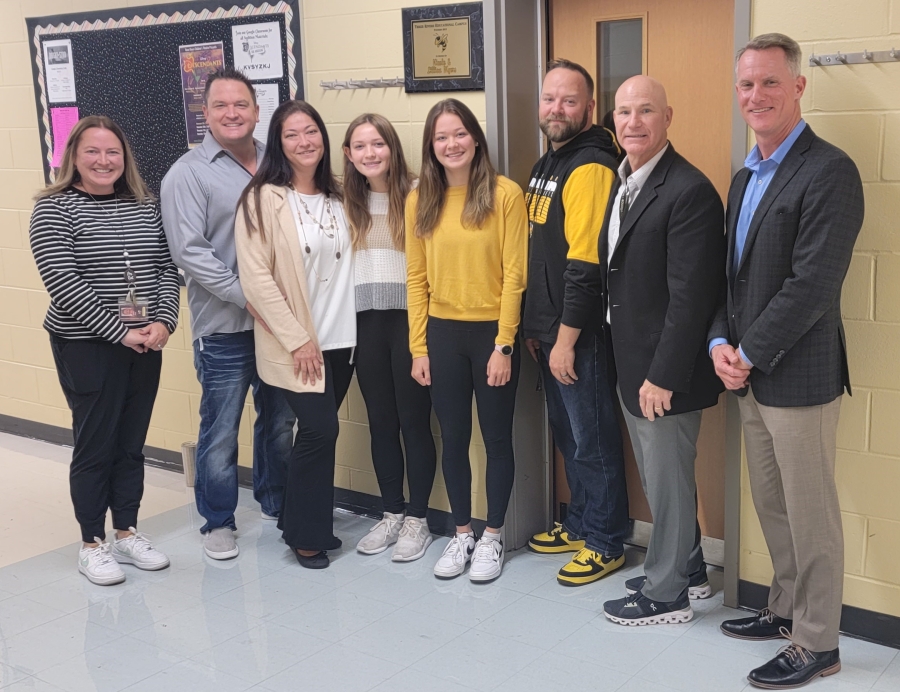 Pictured left to right: Megan Rivet, Assistant Superintendent - Charles Myers - Michele Myers - Lillian - Nicole - Kevin Sucher, Band Director - Dr. Mark Ault, Superintendent - Aaron Marshall, Director of HR/Operations.
Capturing a special moment with the Myers family after they acquired the naming rights for a music practice room was a privilege. The parents of Nicole and Lillian decided to dedicate the room to their daughters in recognition of the substantial time both Taylor students have devoted and will continue to devote to practicing their musical instruments.
Taylor is renowned for its rich tradition, and the chance to name rooms, areas, and fields in someone's honor or memory is a unique opportunity that contributes to the strong sense of family that characterizes Three Rivers.
Naming rights are available to the entire Three Rivers School Community. To view availability and request the rights to name a location on campus, please CLICK HERE.