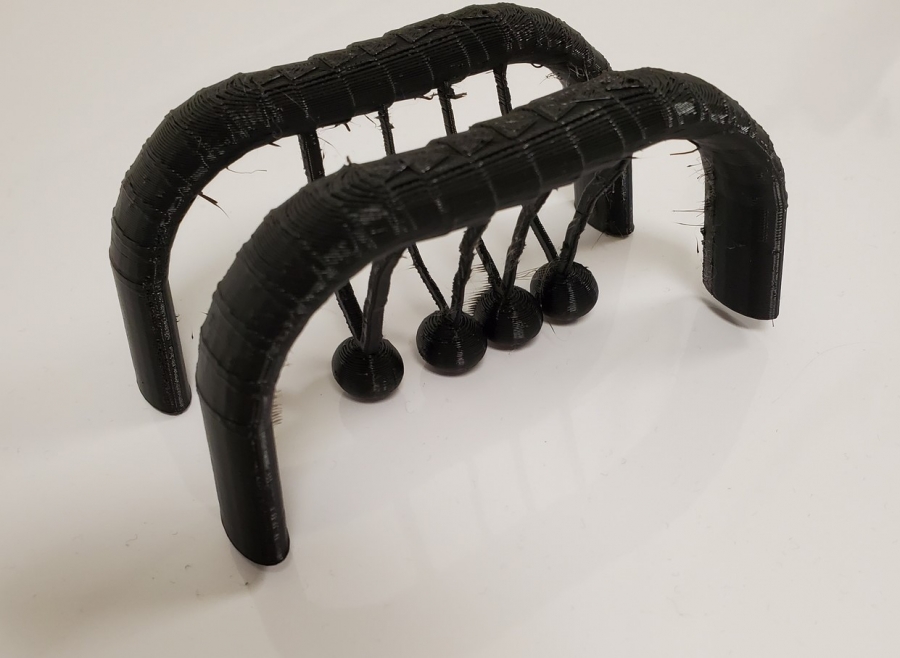 Jason McCollum, a 6th-grade student at Taylor Middle School, was tasked with a 3D printer project in APT and he stepped up to the challenge, producing an innovative and creative final product.
The project was to think of something you foresee wanting in your dorm room someday. Students in Mrs. Henderson's APT class were then asked to design their item and create it using a 3D printer.
Three Rivers received the printers through a GE grant a few years ago. The printers have been used ever since to extend learning and allow students to creatively bring ideas to life.
After much contemplation, Jason decided to create Newton's Cradle for his futuristic dorm room. Newton's Cradle, a device that demonstrates the conservation of momentum and the conservation of energy with swing spheres, does not seem like something a student would be able to emulate using a 3D printer, much less a sixth-grade student. However, Jason has been in the APT program since third grade and felt up to the level of challenge.
Using Tinkercad, an online 3D modeling program, Jason began planning and designing the cradle. Jason explained that the design part only took him a short amount of time, as this was not his first experience utilizing Tinkercad for his designing purposes. However, the actual printing took a few hours to complete.
When asked how Jason felt about having a 3D printer in the classroom, he responded by stating "it's nice to be able to make things you normally wouldn't be able to. I like that you can create 3D things without having to cut wood or work with any material other than a computer."
APT has enabled Jason and other students in the program to extend their learning opportunities. Jason stated that he has been in the program since third-grade and is sad that it ends in sixth grade, making this his final year in APT.
"We are really excited to see the level of engagement the 3D printer has brought into the classroom. Students, like Jason, have really used it to expand their innovative mindsets," explained Jo Henderson, APT Teacher.