Taylor Middle School Blog
Daughters of the American Revolution
Posted on: February 27, 2019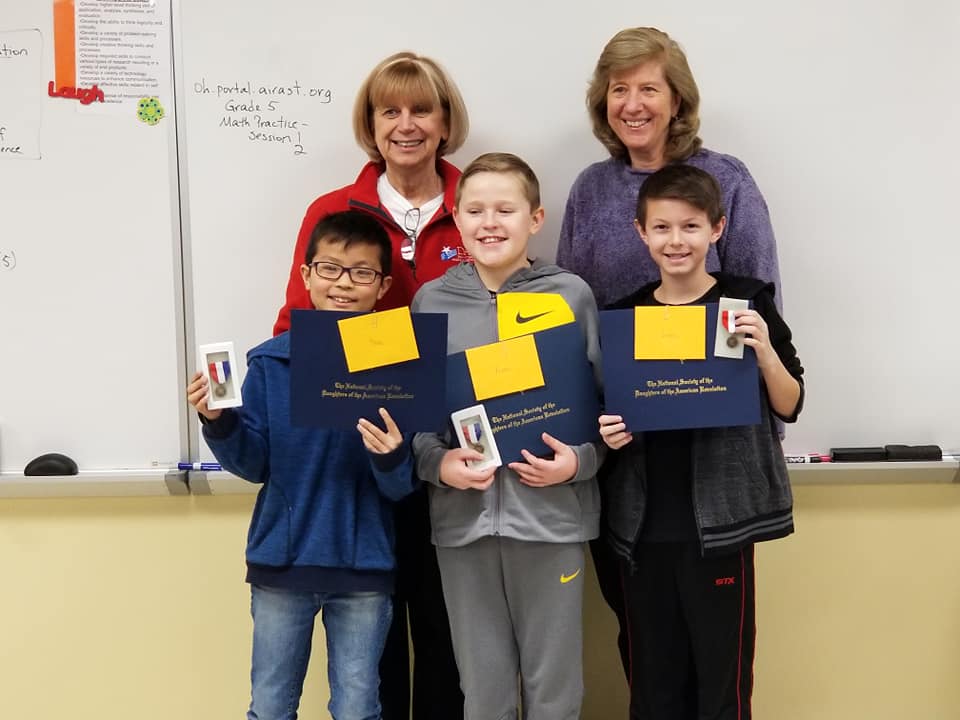 This year, Taylor Middle School had three students win the Daughters of the American Revolution Essay Contest.
The Daughters of the American Revolution is an organization with a deeply rich history while also being truly relevant in today's world. More than 930,000 women have joined the organization since it was founded over 125 years ago. They became members to honor their heritage as well as make a difference in their communities across the country and the world. Learn more about the amazing history of the DAR and what members are doing today to continue that legacy. https://www.dar.org/
Nick Ream (1st), Chase Ausdenmoore (2nd), and Brayden Gratz (3rd) were this year's winners. Each student's parents joined them in Mrs. Henderson's class to receive their awards.