Side Menu Begins
Side Menu Ends, main content for this page begins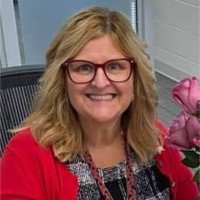 Teri Riesenberg
Treasurer/CFO
Phone: 513.824.7400
Email: triesenberg@trlsd.org
Dan Carle
Treasurer Asst. I
Phone: 513.824.7350
Email: dcarle@trlsd.org
Lori Nelson
Treasurer Asst. II
Phone: 513.824.7351
Email: lnelson@trlsd.org
ASBO'S CERTIFICATE OF EXCELLENCE IN FINANCIAL REPORTING
In late June, the Three Rivers Treasurer's Office received a letter of congratulations from the Association of School Business Officials for receiving the ASBO's Certificate of Excellence in Financial Reporting for the fiscal year ended 2021.
The award represents a significant achievement and reflects the District's commitment to transparency and high-quality financial reporting.
Pictured (left to right): Lori Nelson, Dr. Ault, Superintendent, Teri Riesenberg, and Dan Carle.
ANNUAL TAX BUDGET
The annual tax budget and unaudited financial statements of the Three Rivers Local School District are available to the public. Copies of the report are available for the public inspection in the Treasurer's Office at the District Office, 401 N. Miami Ave., Cleves, OH 45002 from 8:00 am to 4:00 pm daily. By order of the Three Rivers Local Board of Education and Treasurer.
About
The Treasurer's office oversees all of the financial operations of the District, including payroll for certified personnel and non-instructional certificated employees. The Treasurer serves as the Chief Financial Officer and reports directly to the Board of Education.
The Treasurer is responsible for the preparation of the annual budget. The Board of Education must adopt a budget by September 30 of each year. The Treasurer's office also publishes an annual financial report at June 30 each year.
The Treasurer also serves as the Secretary to the Board of Education. In this role, the Treasurer's Office holds all contracts, documents, and the official minutes of all Board meetings.
The Treasurer works with the Board of Education Members and the finance committee to ensure proper spending of taxpayers' dollars.