Board Members
Mrs. Stafford has lived in Three Rivers her entire life. Both of her parents graduated from Taylor High School. Mrs. Stafford and her husband are Taylor High School sweethearts. She received her BA in middle childhood education from NKU and received her Masters in Education from The College of Mount St. Joe. Mrs. Stafford is starting her Ed.D in Educational Leadership this Fall at NKU. She taught for Three Rivers before moving to Cincinnati State Technical and Community College in 2013 where she currently teaches Mathematics. Mrs. Stafford and her husband have 3 children; ages 7, 6, and 1. She loves to play sports and spend time with family and friends. In the past, she coached soccer, basketball, and softball for Taylor. The Stafford's wedding was featured in a Cincinnati Bridal Magazine because they experienced 15 inches of snow on the ground on their wedding day. She decided to become a school board member because she is a huge advocate for education. Mrs. Stafford believes all students should receive an education that is tailored to them. She strives to keep learning within her field so that she can continue to motivate her students to always continue learning. In addition, it's been a long time since Three Rivers Board of Education had an educator serving so she wanted to bring that perspective to the board.
Education: Mr. McDonald graduated from St. Xavier H.S. in 1995, received a B.A. in History & Political Science from Miami University in 1999, then graduated with a J.D. at the Marshall Wythe School of Law at the College of William & Mary in 2002. Mr. McDonald is licensed to practice law in Ohio and is an active member of the Ohio Bar. Professional: Mr. McDonald joined the U.S. Dept. of the Treasury as a Tax Law Specialist in 2002 and now manages a group of attorneys and accountants reviewing pension plans and providing technical advice to the Director of Employee Plans, Rulings & Agreements.
Family: Mr. McDonald, and his wife Angie, live in Cleves with their 6 children Sam (The Ohio State '19), Emily (Taylor '18), Reagan (Taylor '20), Abby (Taylor '21), Alex (Taylor '27), and Piper (Taylor '29). Mr. & Mrs. McDonald will be with their kids at many school events like cheer, band, dance, track, among many others. Goals: As a Three Rivers School Board member, Mr. McDonald would like to focus on student achievement and ensuring all members of the community are heard. Unusual Fact: Mr. McDonald's eyes are different colors.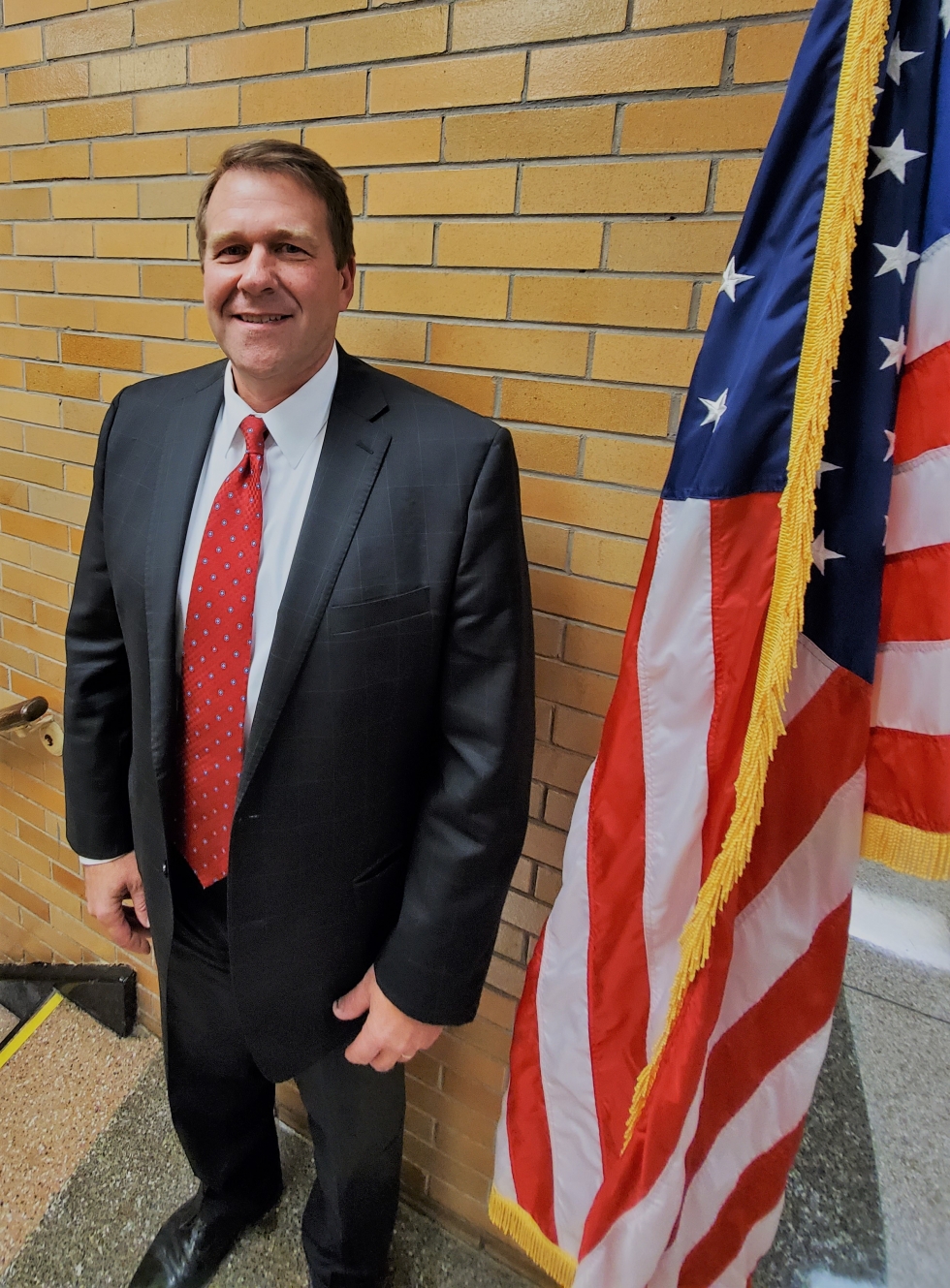 Mr. Murphy graduated from Oak Hills High School in 1980 and went on to further his education at The Ohio State University where he received his Bachelor's Degree in Business Administration with an emphasis in Finance and Marketing. He also has earned his Financial Industry Regulatory Authority (FINRA) Series 4,7, 24, 27, 63 and 65 licenses and is also a Certified Financial Planner (CFPⓇ). Mr. Murphy is employed by PNC Investments, as a Senior Vice President, and manages the Cincinnati and Northern Kentucky markets. Mr. Murphy has over 30 years of experience in the investment, banking and insurance industries. Mr. Murphy and his wife, Mary, have lived in Miami Township since 1998, and have three children, Matthew, 24 (Taylor 2012), Mark, 21, (Taylor 2015), and Andrew, 17, (Taylor 2019). As a member of the Three Rivers Local School District Board of Education, Mr. Murphy is dedicated to improving the academics and instruction for all students and is committed to developing strong partnerships with our educators, parents and community members.