Side Menu Ends, main content for this page begins
Back to Side Menu (includes search)
TRCAA Instructional Basketball Registration
Posted on: November 12, 2020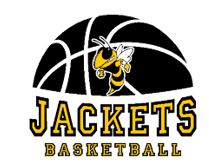 Registration open November13th-December 20th
Please visit www.thetrcaa.org to register.
What you need to know:
All registrations must be submitted online at www.thetrcaa.org.
New for this season: Only kids attending Three Rivers Elementary are eligible to play in the instructional leagues.
Kindergarten Division:
$64.00 per player, includes t-shirt.
CO-ED teams.
Instructional league.
1st through 4th Grades:
$74.00 per player
Divided into 1st/2nd Grade and 3rd/4th Grade.
The number of boys/girls that sign up will determine if we do co-ed or separate leagues.
We need lots of volunteers for coaching to keep team sizes manageable and allow more playing time for each of the kids.
Any questions email boysbasketball@thetrcaa.org
We will be following all school CO-VID restrictions, although I don't have them all yet.
*TRCAA is not a Three Rivers Local School District affiliated program.