close
Please visit the TRLSD COVID-19 website for updates and changes in regards to the coronavirus.
Three Rivers Elementary School Blog
Blog Entries - August 2017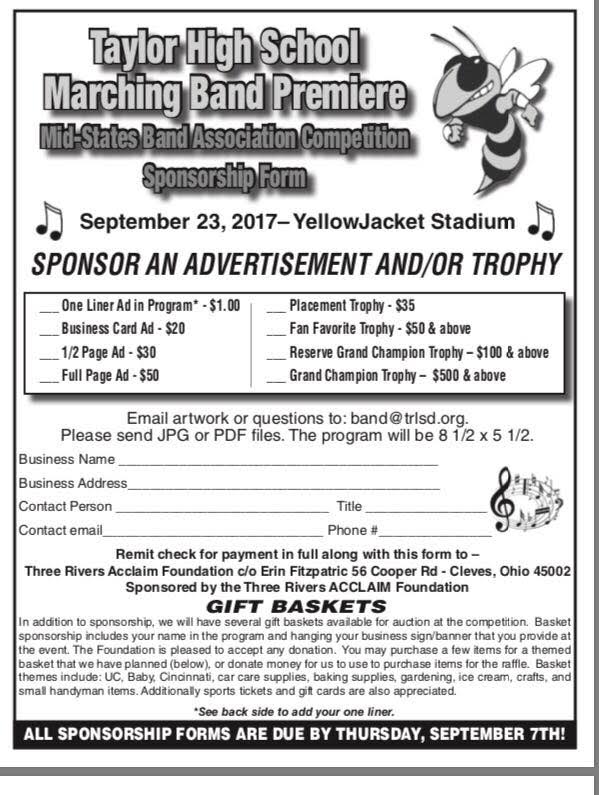 Posted on: August 29, 2017
The Annual Taylor Band Premiere is right around the corner. The event brings 13 bands from around the tri-state to Three Rivers. The campus will be packed on September 23, and your business has an opportunity to be a sponsor.