close
Three Rivers Elementary Kindergarten Registration is NOW open online. Visit Three Rivers Elementary on this site to access registration information or get started HERE.
Three Rivers Elementary School Blog
Beauty and the Beast ("Kids" Auditions)
Posted on: September 25, 2018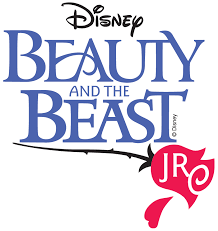 Three Rivers Children's Theatre Presents… Disney Beauty and the Beast Jr.
(PERFORMANCE DATES NOVEMBER 16th – 18th)
"Kids" Auditions:
Thursday, October 4th & Friday, October 5th
How do I get involved?
Pick up a Cast Information Packet from outside Ms. Hannon's room (B-218) or online at the bottom of this page.
Sign up for an audition time! Details regarding signing up for a time can be found in the Cast Information Packet. Sign-up sheets are located outside of Ms. Hannon's room (B-218).
Come to your audition prepared to sing "Finale" and have all necessary paperwork completed (Cast Information Packet).
Auditions are open to all students in Kindergarten through 4th grade. Casting for Beauty and the Beast Jr. will be selective.
Please email TRCT@trlsd.org with any questions!
CLICK HERE TO DOWNLOAD THE 2018-2019 FALL MUSICAL INFORMATION PACKET - KIDS CAST