BRICK WALL
If you are interested in purchasing a brick for the wall located between the soccer field and football field in the high school parking lot area, please do so by downloading either of the two forms below. Checks can be made payable to The Yellow Jacket Foundation and sent to Bob Kent at P.O. Box 446 North Bend, Ohio 45052.

Bricks engraved by our friends at Jonas Memorial Arts in West Harrison, Indiana.
The Yellow Jacket Foundation
The Three Rivers Educational Campus opened in 2013 and became the new home for Taylor High School, Taylor Middle School, and Three Rivers Elementary School. The money to build this project came from our School Bond for the Miami Township community. The School Bond only covered the cost of the school buildings, leaving us the need to separately fund all athletic facilities. The Soccer, Football, Softball Field, and Track fields, new concessions, and public restrooms are all completed. Revenue for these projects came from selling school properties and large donations.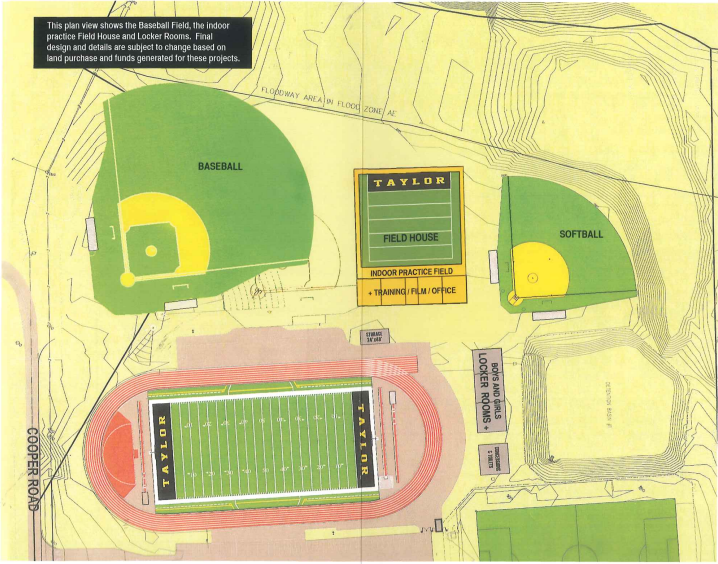 How to Help
The Yellow Jackets Foundation was formed in 2014 as a 501 (c) 3 non-profit organization. The Foundation will generate funds for the remaining buildings and future maintenance for all athletic facilities as they age. To support the foundation, please email tayloryellowjackets@gmail.com.