Side Menu Begins
Side Menu Ends, main content for this page begins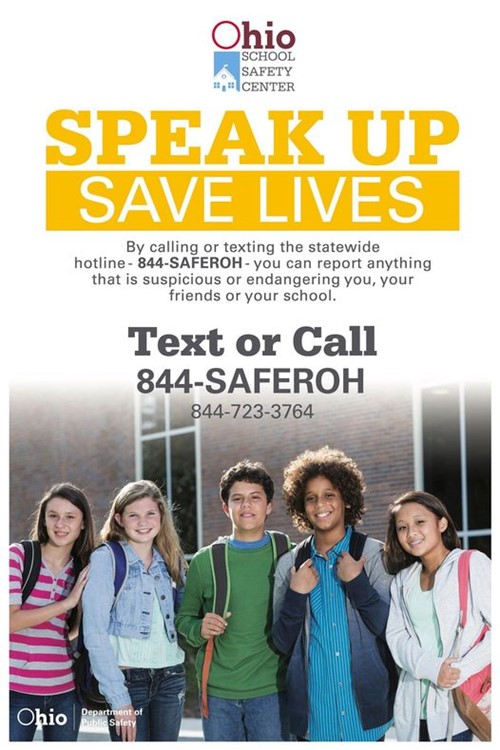 At Three Rivers Local School District, all staff and students are trained with the Standard Response Protocol program.
THE STANDARD RESPONSE PROTOCOL
Plan. Prepare. Practice.
A uniform, planned, and practiced response to any incident is the foundation of a safe school. The SRP is action-based, flexible, and easy to learn. It rationally organizes tactics for response to weather events, fires, accidents, intruders, and other threats to student safety.
The SRP's development is ever-evolving, created with extensive collaboration between experts such as first responders, school districts, and families. Its tactics are data-driven, researched, and based on experience and best practices.
Simple And Actionable
The SRP premise is simple. Five specific actions are communicated and performed during an incident. Each action is labeled with a "Term of Art" and is followed by a "Directive." Execution of the action is performed by all active participants, including students, staff, teachers, and first responders. This aligns everyone for a swift and coordinated response.
Hold is followed by "In Your Room or Area, Clear the Halls" and is used when the hallways need to be kept clear of occupants and staff
Secure is followed by the Directive: "Get Inside. Lock Outside Doors" and is the protocol used to safeguard students and staff within the building.
Lockdown is followed by "Locks, Lights, Out of Sight" and is the protocol used to secure individual rooms and keep students quiet and in place.
Evacuate is always followed by a location, and is used to move students and staff from one location to a different location in or out of the building.
Shelter is always followed by a type and a method and is the protocol for group and self-protection.
These specific actions can act as both a verb and a noun. If the action is Lockdown, it would be announced on public address as "Lockdown! Locks, Lights, Out of Sight." Communication to local Law Enforcement Agency would then be "We are under Lockdown." Each response has specific student and staff action. The Evacuate response is always followed by a location: "Evacuate to the Bus Zone." Responses can also be combined: "Evacuate to Hallway; Shelter for Tornado; Drop, Cover and Hold."
BENEFITS
The benefits of SRP become quickly apparent. By standardizing the vocabulary, all stakeholders can understand the response and status of the event. For students, this provides continuity of expectations and actions throughout their educational career. For teachers, this becomes a simpler process to train and drill. For first responders, the common vocabulary and protocols establish a greater predictability that persists through the duration of an incident. Parents can easily understand the practices and can reinforce the protocol. Additionally, this protocol enables rapid response determination when an unforeseen event occurs.
The protocol also allows for a more predictable series of actions as an event unfolds. An intruder event may start as a Lockdown, but as the intruder is isolated, first responders might transition parts of the school to an "Evacuate to the Gym and Lockdown," and later "Evacuate to the Bus Zone."
TACTICAL RESPONSES
SRP also acknowledges that some school incidents involve a tactical response from law enforcement, and suggests consulting with local law enforcement for specific simple actions in that event.
Safety Team
Steve Makin - School Security Officer
Laurie Bello
My name is Laurie Bello and this is my 6th year with the school district. I retired after working for 34 years with the police department. I am currently the Truancy Officer and I work on the Safety team. On my off time, I really enjoy traveling and spending time with my family.
If I can be of any assistance don't hesitate to call me.


Nate Cole
James Holland
I am entering my 15th year in School Safety and Security and 3rd year at Three Rivers Educational Campus. I spent 12 years on the security team at Western Hills High School with the last 3 years as head of security. I graduated from Indiana University in 2010 with a B.A. in General Studies as well as the Great Oaks Academy with O.P.O.T.A. certification in 2009. I also attended Safe Streets training as well as the NASRO (National School Resource Officer) conference in 2019. A native of Lawrenceburg IN, I graduated from Lawrenceburg HS in 2002. I am married to wife, Amy Holland and have 3 children, Myles, Baylee, and Trey.


Paul Ruhe
At Three Rivers Local School District, I work on the Safety and Security Team. I have worked with the district since 2015. My favorite part of working for this district is getting to work with so many different people & help them as much as I can. Every day is different offering different challenges. And I think it is awesome to work for the district and serve the community where I graduated and grew up. Go JACKETS!! In my personal time away from work, I enjoy spending my time with my family, mowing grass and bow hunting.