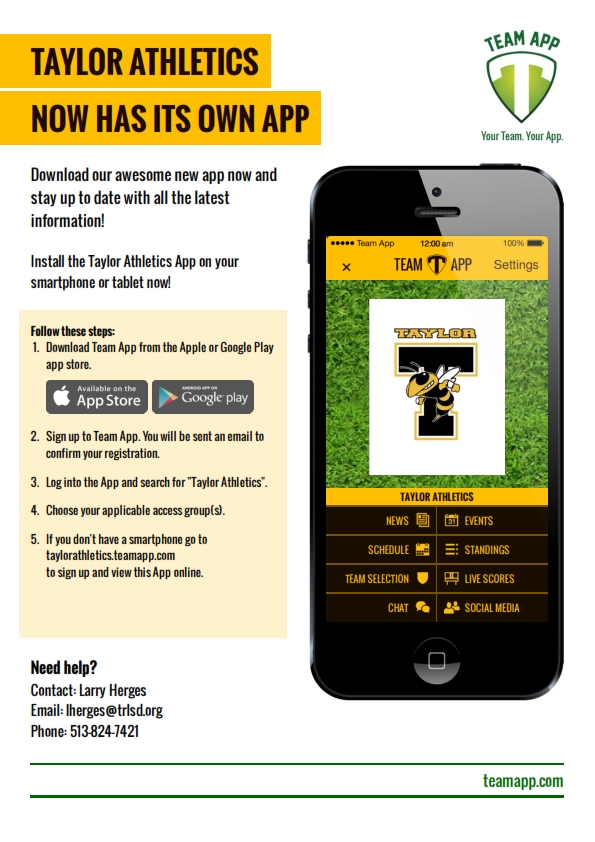 Get up to date information on your smartphone. Taylor Athletics has introduced the latest and greatest way to get up to date athletic information. The App provides up to date schedules for your favorite Yellow Jackets Team, News, Live updated scores, Pictures and more.
Download the APP and be a part of Yellow Jacket Nation!!
Online Registration with Final Forms
All student-athletes are required to register with Final Forms.
Go to FINAL FORMS WEB PAGE to sign up.
Need help registering? Go to Final Forms Instructions.